The Tantric Buddhist Indian priest, Vajraboddhi, is depicted in a painting on the wall of the first floor of Toji Temple Five-Story Pagoda in Kyoto, Japan. Scholars of Buddhist history have tracked this priest's 8th Century voyage from his native India to China via the sea route using seasonal winds. Research by Dr. Naoko Itou has traced the origin of Japanese Tantric Buddhism by studying numerous Buddhist ritual implements in Indonesia, indicating that Indonesia probably served as a port of call for the East-West ocean-based trading route between India and Japan.
Bibliographic information
Naoko Itou. Religious Arts of Indonesia: The World of Divine Bronzes and Ritual Implements. Kyoto, Hozokan, 2007, 318p., ISBN 978-4-8318-6364-5.(Japanese)
Researcher profile

Naoko Itou
Graduate School of Letters, Associate Professor
Research Fields: Humanities; Art studies; Fine art history
Tantric Buddhism was transmitted to Japan from China during the Heian period in the 9th Century, and it still has followers in Japan today, some 1200 years later. However, there were also adherents to Tantric Buddhism in Indonesia during the same period, which is 90% Muslim currently.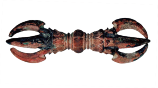 a Vajra, Excavated at Java findspot in middle Indonesia. Around 9th century.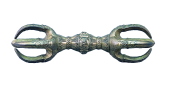 a Vajra, Housed at Itsuku-shima Shrine. A national treasure. Around 13th century.
The results of my study confirmed the existence of approximately 400 Tantric Buddhist statues mainly on the island of Java, including 102 metallic Mahavairocana as well as 20 examples of Vajra , a Tantric Buddhist worship implement, and 37 examples of Ghanta with a Samaya design, a symbol of Tantric Buddhism. In addition, some of the sutras from this area contain Tantric Buddhist sutras, such as Sang Hyang Kamahayanikan. Through these sources, the existence of numerous Buddhist statues, worship implements, and sutras related to Tantric Buddhism was confirmed, and it can be determined that Tantric Buddhism was transmitted to Indonesia, particularly to Java, in the 8th Century.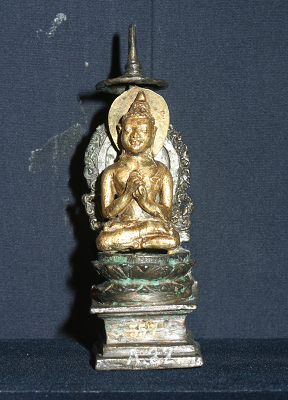 Moreover, the literature pertaining to Vajraboddhi, a Tantric Buddhist priest from East India, states that he was "shipwrecked on the way to Changan in China on board a merchant ship and that he stayed in Srivijaya for five months in the year 718 and visited various countries until arriving in Luoyang in 720." An assumption can be made based on this specific figure of five months as it seems to be connected to seasonal winds. It is thought that Vajraboddhi could have departed from East India in January, when the wind blows in an easterly direction toward Indonesia, and that after spending time at various ports of call and exploring the region, he once again set off in July, when the wind blows toward China.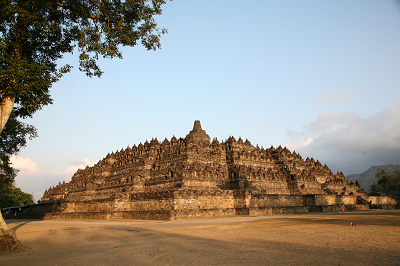 In any case, merchant ships traversed the Strait of Malacca during that time, and it was common to travel between East and West. One can imagine that numerous Tantric Buddhist priests boarded such merchant ships and that they spread their teachings in Indonesia. Vajraboddhi is also considered to be one of the "Eight Patriarchs of Shingon," the eight key people who brought Tantric Buddhism to Japan. There is a strong possibility that Indonesia is involved in the introduction of Tantric Buddhism in Japan.