Ms. Mariko TANIGUCHI
International Development and Cooperation, Development Science Course (D2)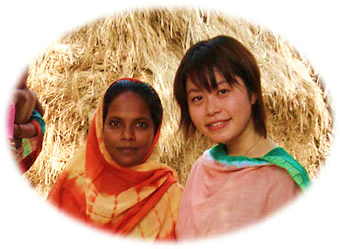 | | |
| --- | --- |
| Country of Internship | Bangladesh |
| Host Organization | NRECA International, Ltd. (NRECA=National Electric Cooperative Association) |
| Period of Internship | March 9, 2008 to March 27, 2008 |
1)About the country of my internship
Bangladesh:
Bangladesh is located in South Asia. It is surrounded by India, partly bordered on the southeast by Myanmar and on the south by the Bay of Bengal. Bangladesh and Pakistan once formed one nation, Pakistan; Bangladesh was called East Pakistan and Pakistan was called West Pakistan at that time. After a war for freedom and independence of East Pakistan from West Pakistan, in 1971 East Pakistan achieved independence as the new nation of Bangladesh. Bangladesh is often characterized by the following facts; high population density, poverty, and harsh natural environment. Firstly, Bangladesh is one of the most densely populated countries in the world. The area of Bangladesh is one third of that of Japan. Nevertheless the population of Bangladesh is larger than that of Japan. Secondly, there is a lot of poverty in Bangladesh. Therefore, many donor agencies and both domestic and international NGOs are involved in aid activities for poverty reduction. Thirdly, while Bangladesh is blessed with the beauty of nature, it is plagued by frequent natural disasters such as floods and cyclones, causing vast destruction to the country. In addition, arsenic-contaminated groundwater has become an emerging issue. Japan and Bangladesh have developed amicable relations through economic cooperation. Many of Bangladeshis feel strong affinity toward Japan. Incidentally the flag of Bangladesh resembles that of Japan. The design consists of a red disc on a green background. Bangladesh has been attracting attention for the Grameen Bank's microcredit which makes small loans for the poor without collateral and at low rates. In 2006, the Grameen Bank and the founder of the Grameen Bank, Dr. Muhammad Yunus, were jointly awarded the Nobel Peace Prize.
2)About the local life and the culture
CLOTHES
Since Bangladesh is a Muslim-majority country, women are not recommended to wear both revealing and tight-fitting dresses. One option is to wear "Salwar Kameez", a traditional dress which is a set of a long tunic, trousers and scarf. It is not only comfortable but also fashionable. It is also used for work. Therefore, I wore Salwar Kameez during my internship. For men, there are also traditional clothes; however, the general way is wearing a shirt with jeans or trousers just like Japan.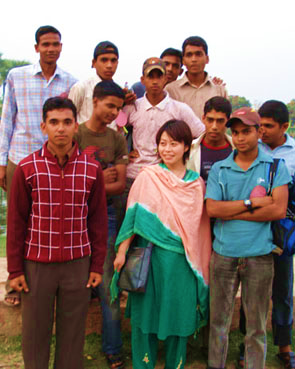 FOOD
The cuisine of Bangladesh is really tasty. However, you had better be careful about food. Since it is quite spicy and oily, you would have a stomach upset. Do not drink raw water, but bottled or boiled water. Bangladeshi people have a custom of drinking tea (Cha) and they drink a lot of Cha in a day. I prefer Cha mixed with condensed milk. One thing you should remember is Cha is very sweet so you might get some weights during your stay in Bangladesh.
LANGUAGE
The official language is Bengali. English is also widely used. Many people in Dhaka can speak English, but it is convenient to know simple Bengali words especially when you go shopping or travel. Even though you cannot understand Bengali, you do not need to worry too much. If you are in trouble, you can communicate with gestures or someone will help you. Such communication with people is one of the best parts of being in a foreign country.
TRANCEPORTATION(DHAKA CITY)
One cannot say Dahka without mentioning traffic jam. There are traffic rules; however, almost no one follows them. You might get nervous when you first get there. Rickshaws are convenient for short trips. Auto-Rickshaws (called CNG) and taxies are also major means of transportation. Buses are commonly used by local people. However, since foreigners do not know bus routes and face a language problem, it might be hard for them to take buses before they know the local situation.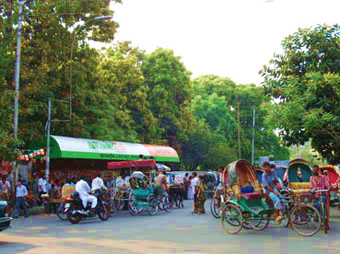 OTHERS
Bangladesh is often called a country of hospitality. Anywhere you go, you will find that people offer you a warm welcome serving snacks, fruits and Chai. Bangladeshi people are friendly and helpful. They also care for their families. I was very much impressed by their kindness and richness of the mind.
3)About the host institution
NRECA International, Ltd.(NRECA=National Rural Electric Cooperative Association) Headquartered in the United States, NRECA is an international organization which supports rural electrification programs in developing countries. In the US, rural electrification programs were started in the 1930s. NRECA was founded in order to share the know-how and lessons learned in the electrification of the rural US with other regions around the world. The main activity of NRECA is to support smooth and efficient management of rural electrification programs through technical support and human resource development. NRECA has implemented rural electrification programs in more than 40 countries. In Bangladesh overseas office, there are an American team leader and about 20 local staff who are mainly technical engineers.
4)About the internship course
I had conducted a rural household survey regarding power supply situation. Power outrages occur everyday due to lack of power supply. This survey tried to know people's perception on the current electricity situation and their willingness-to-pay for reliable power supply.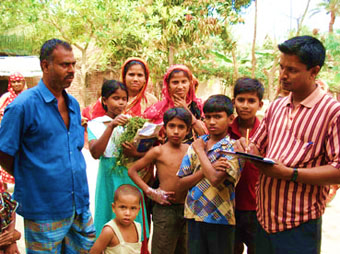 5)The most impressive experience during the internship
"Kindness of people" was the most impressive thing in my internship. Thanks to people's warm support, I could complete my tasks. I would like to express my gratitude to all, especially NRECA staff who have done a lot for me during my internship. I am also grateful to G.ecbo staff and other related professors in IDEC for giving me such a wonderful opportunity.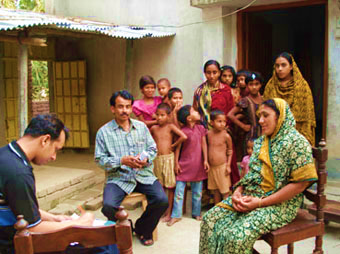 6)Expectations on my internship for the future carrier
I have learned many things though the internship. I met a lot of new people in a new environment and it made me grow. Moreover I could draw a better picture of my future in the field of international cooperation. I would like to keep this motivation and make efforts to achieve my goals.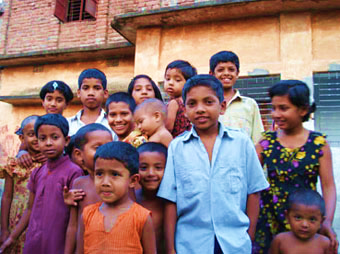 7)Pre-internship preparations and tips
You might have some difficulties to make prior arrangement without having certain information on the spot. My recommendation is, however, to try your best to collect as many data as possible and make your tentative internship plan before you go to the internship. If possible, you had better contact with the host institution to receive advice and comments on your plan.
8)Others
You should have an explicit purpose of the internship. Keep in mind that time flies very quickly. There is no time to waste your precious time. It is better to set a final goal and make day-to-day or week based plan to achieve your goal.
9)Advice for future interns
Do not be shy and work proactively. One thing I can tell is that foreign people are very much interested in Japan and Hiroshima. It is better to learn more about Japan (history, culture and so on) so that you can give some stories about Japan and Hiroshima to them. It will be eventually helpful to extend your conversation and to build a friendship.