Higher Education Course, Graduate School of Education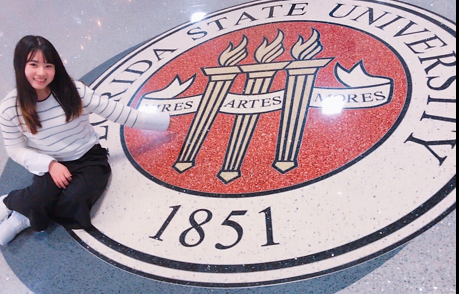 Host Organization: Florida State University
Country of Internship: U.S.A
Period of Internship: January 10, 2018 to February 12, 2018
1. About the country of my internship
The U.S. is a large and diversified country. But overall, everyone is kind and respectful of other people's cultures and customs. However, many Americans indeed have a gun, so for your safety, you should learn the local laws and culture. For example, you are not allowed to go into other people's houses or around their houses (e.g. gardens) without their permission.
2. About the local life and the culture
One of my roommates has a car, so on weekends and holidays, we would go to parks and other places around the campus. As for food, there are many buffets and international restaurants around the university, so I don't think it will be a big problem. As for the language, at first, I couldn't understand the local people at all because they spoke so fast and included dialects, but as time went by, I started to understand them more and more. But as time went by, I started to understand more and more. At the university, everyone used standard English, so I had no problem at all. 
3. About the host institution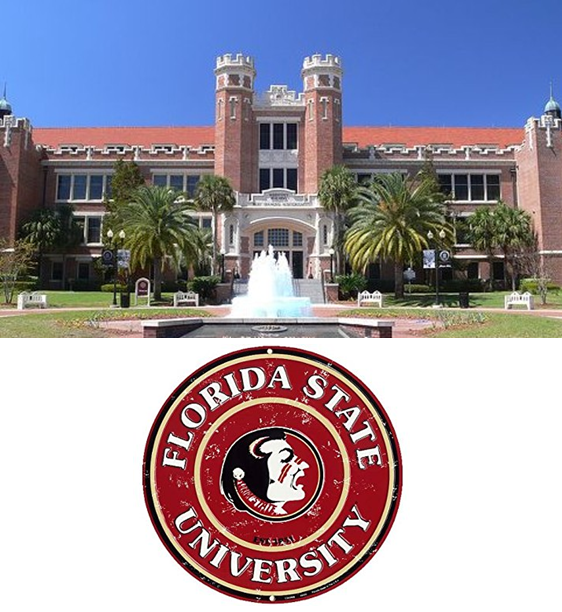 Graduate school of Education, Florida State University, the United State. Since FSU (Florida State University) is located outside of the city and it is considered inconvenient to live without a car. For those students who don't have a car, I think the university bus is the best option. I recommend downloading the "Rider" app, which is very detailed and easy to use to find out where the bus is and how long it will take to get there.
4. Contents of Internship
1. PIE
PIE is the abbreviation for Program of Instructional Excellence, which is an program run by the Graduate School to help TAs carry out their educational activities. PIE offers a variety of programs and services to help TAs enhance their sense of collegiality and community, such as Coffee Hour, Teaching Workshop, PIE Conference, and TA Orientation.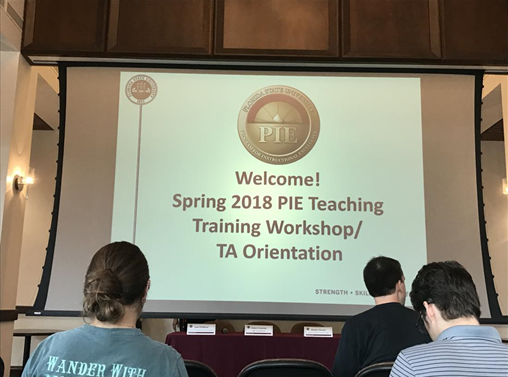 2. CIEs
CIEs is an English language school, abbreviation of CENTER FOR INTENSIVE ENGLISH STUDIES, which provides excellent English language education to foreigners who want to study English and foreign students who want to go to American universities. CIEs has a maximum enrollment of 150 students per semester and is divided into nine levels of English proficiency. All teachers at CIEs are required to have a master's degree in foreign language education.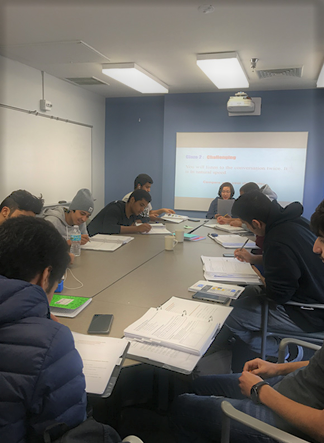 3.  CGE
CGE is the abbreviation for Center for Global Engagement, an English corner held every Friday from 5:00 to 6:30 p.m. in the dining room of the GLOBE building in the form of an International Coffee Hour. GLOBE is a building that was originally designed to promote student participation and inter-action in the university community. There are not only international students at the CGE, but also many U.S. student participants. In some cases, once or twice a month, each international student will give a presentation on the history and culture of their country.
5. Impressions of the internship
1. Internationalization of Higher Education
This internship experience at FSU in the U.S. was a great opportunity for me to get closer to my dream of conducting research related to the topic of internationalization of higher education. By communicating with international students from all over the world, I became more aware of the internationalization of universities. However, given the low proportion of international faculty in Japanese universities, the internationalization of higher education is not only about the flow of students, but also about the internationalization of university faculty and staff.
2. Differences in TA Systems
After studying the TA systems of FSU and other US universities, I feel that they are completely different from the TA systems in Japan and China. Although it is difficult to make a general judgment on the merits and demerits of the TA systems in these three countries, it is clear that in the U.S., there is an emphasis on the dreams of the students and an effort on the part of the universities to improve the abilities and skills of the students so that they can become better teachers in the future.
3. The direction of emphasis of university faculty
In the U.S., university faculty members are not primarily responsible for teaching activities, which allows them to focus on research and concentrate on their research activities. In comparison, university faculty in Japan have more burden on teaching activities, which leads to their lack of time for research. Always they are struggling to balance teaching and research activities.
4. Freedom in the U.S. Classroom Atmosphere
By participating in classes at FSU, I have been impressed by the liberal classroom atmosphere that is probably unique to the United States. Freedom is something that appeals to every country in the world, but there are very few that have achieved true freedom. In classes at FSU, students can raise their hands, and interrupt the teacher anytime. And there are no specific discrimination rules at all, such as the so-called girls' power.
5. Implications for Educational Methods
As mentioned earlier, the atmosphere in the U.S. classroom is free, so the students' imagination and creativity are not restricted. This can be suggested to some extent to the educational method in China and Japan where usually the students only follow what the teachers told them.
6. Pre-internship preparations and tips
Depending on your passport, you may need to find out how to apply for a visa and prepare your documents as soon as possible. It is also a good idea to prepare for the visa interview.
7. Advice for future intern
If you have any questions, you can ask the teacher immediately or ask other students around you. Everyone will be kind enough to answer your questions. Also, since you have come to America, it is important to make as many friends as possible and look forward to communicating with students from different countries.