Mission
Tokushima University will search for truth, create knowledge, and inherit and develop eminent sciences and cultures with a spirit of independence and autonomy. We will contribute as a global university to establishing a robust and abundantly prosperous society.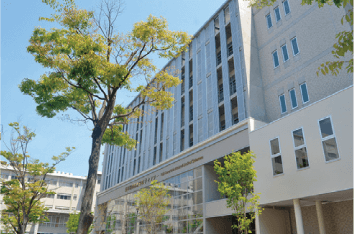 Research
By the philosophy of Tokushima University, we have set the following massive transformative purposes:
1. In order to achieve innovative medical welfare that protects human health, we will publish our findings as papers and to make them more available to society as a whole, we will develop various medical technologies, medical products and pharmaceuticals.
2. By solving the problems of humankind and making our findings available in a timely manner, we will contribute to the peaceful development of the international and regional community.
Tokushima University has two unique institutes for promoting advanced research. The Institute for Advanced Enzyme Research uses the latest technologies such as omics and genome editing based on conventional enzymology to explore the structure and function as catalysts of biological reactions. The Institute of Post-LED Photonics was established in March 2019 to strengthen photonics research at Tokushima University for the purpose of the creation and application of next generation light.
Education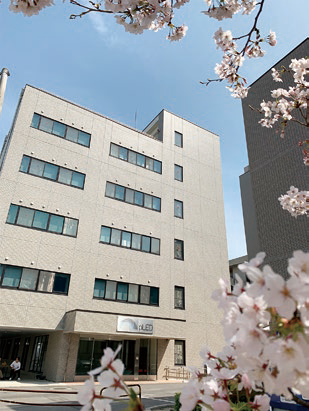 Tokushima University has 6 faculties as Integrated Arts and Sciences, Medicine, Dentistry, Pharmaceutical Sciences, Science and Engineering, and Bioscience and Bioindustry and 8 graduate schools as Sciences and Technology for Innovation, Integrated Arts and Sciences, Medical Sciences, Oral Sciences, Pharmaceutical Sciences, Nutrition and Bioscience, Health Sciences, and Advanced Technology and Science.
We have nurtured many high achievers. One of them is the recipient of the 2014 Nobel Prize in Physics, Professor Shuji Nakamura (University of California at Santa Barbara), who completed a Master's degree at the Tokushima University Graduate School of Engineering. Besides him, many of our graduates make an active contribution in various fields.
Industry-Academia/ Social Collaboration
In 2015, Tokushima University launched its Center for Research Administration & Collaboration deploying University Research Administrators (URA) and Industry-Academia-Government Cooperation Coordinators. This Center supports university function reinforcement, intra-university synergies and research environment enhancement, and actively coordinates collaborative research projects and other collaborations between the university and industry or government as a means of returning the benefits from university research results back to society.
The Industry-University R&D Startup Leading Institute established in April 2018 is an organization under the direct control of the president with the purpose of social implementation of the research results of the university. It is active in a special zone within the University as an organization that promotes education, research and industry to solve global problems, modeled on the University Hospital.
Researcher support system and environment
Tokushima University has established a consortium called the "Home for Innovative Researchers and Academic Knowledge Users (HIRAKU) with Hiroshima University and Yamaguchi University." The consortium focuses on human resource development and the allocation of young researchers and graduate students in cooperation with firms, universities, and institutes in the Chugoku and Shikoku regions. Supported by Funds for the Development of Human Resources in Science and Technology through Japan's Ministry of Education, Culture, Sports, Science and Technology, the consortium aims to improve regional potential in science, technology, and innovation. As a main part of its activities, the consortium will manage some of the job openings at each university to promote capable young researchers in the regions and encourage them to become distinguished researchers. For these purposes, the ideal candidate for the position will be able to conduct active independent research in the specified research fields, collaborate with diverse actors, and develop research careers in an uncertain world.