The School of Applied Biological Science makes effective use of the following research facilities for students' education and research activities.
Training and Research Vessel TOYOSHIO MARU
The TOYOSHIO MARU is the only university-owned survey ship in the Chugoku and Shikoku regions, and is utilized for onboard or practical training in marine biology and hydrosphere environmental studies. The vessel is capable of transborder voyages, and its visits to Korea have realized strong exchanges with various universities and institutions.
>> Go to the TOYOSHIO MARU's Website (Japanese Page)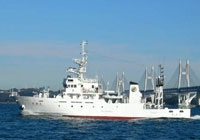 SETOUCHI FIELD SCIENCE CENTER  (Graduate School of Biosphere Science)
Saijo Station (Research Farm)
Saijo Station is a facility for pursuing education and research in an inland area from the mountains of Chugoku to the Inland Sea, aimed at establishing an optimal relationship between humans and other animals, and producing safe livestock products that are harmonized with the environment and that consumers can trust.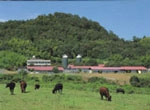 Takehara Station (Fisheries Research)
Located on the Inland Sea, Takehara Station is about 30 km from the Higashi-hiroshima campus. Covering a ground area of 4,122 m2, it has outdoor and indoor aquariums and aquaculture rafts. It also employs a small boat for use on field surveys of marine organisms.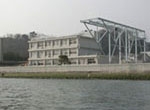 Training Factory for Food Processing
This factory is used to conduct fundamental education and research activities for ensuring food safety and security, developing new functions for food, and developing functional materials derived from biological resources, in addition to providing high-level practical training in food production.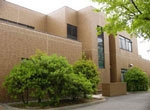 Animal Experimental Farm & Experimental Field
In this experimental farm, domestic animals such as domestic fowl, sheep, and goats are bred, and research is carried out to produce safe meat, eggs and milk. This experimental field is used to carry out cultivation trials for plants under natural and controlled environments, as well as experiments concerning the structure and functions of soils.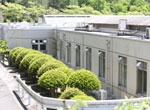 OTHER FACILITIES
● Conservation and Breeding Facility for Native Japanese Chickens
● Common-Use Research Instrumentation Rooms
● Radioisotope Laboratory
● Outdoor experimental aquariums
● Information education room
Please click here to see the details of each facility.