Introduction of department
Our department provides prosthodontic and restorative treatments. Prosthodontic treatments are for edentulous and the partially edentulous patient with missing teeth by fixed or removable prosthodontics and implant supported superstructures. Restorative treatments are for the defective tooth, by fixed restorations, crown made with metals, resin, ceramics, zirconia, etc.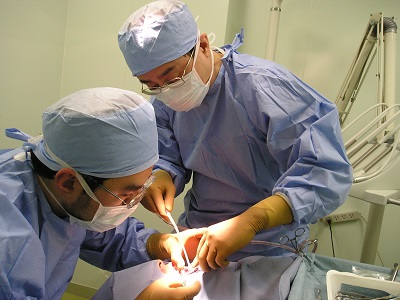 Research content
Development and clinical application of new materials for oral implants.
Development of "bio-hybrid" artificial bone made of interconnected porous hydoroxyapatite and mesenchymal stem cells.
Elucidation of the effect of FGF on bone formation surrounding oral implants.
Biomechanics analysis of prostheses and their surrounding bone supported by implants.
Elucidation of the effect of prosthodontic treatments on the quality of life of elderly people.
Removal prosthodontics and swallowing function of elderly people.
Development and clinical application of functional oral rehabilitation utilizing tongue pressure measurement.