The Writing Center's Mission
The Writing Center supports the university's education and research activities by helping everyone from undergraduates to graduate students and faculty members to improve their academic writing skills and reach their academic writing goals.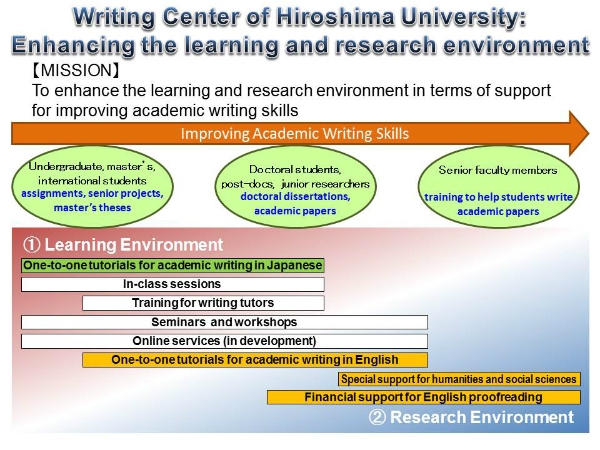 The Writing Center's Philosophy
Nurturing the writer's academic writing skills
The Writing Center provides advice about writing in one-on-one tutorials and consultations. In working collaboratively with our clients, we aim to provide them with the necessary skills and tools to become independent and confident writers of academic texts.
Tutors take an interactive approach to the sessions aiming to improve clients' skills through dialogue, rather than one sided instruction.
Writing Center staff do not correct or revise the text (no copy-editing or proofreding).
Enhancing HU's functions as a research-focused university by increasing its ability to promote its research output overseas