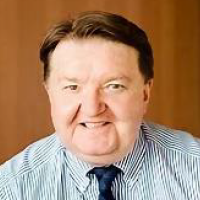 Alastair G. McEWAN, Ph.D.
Executive Director for Biological Sciences and Biotechnology, Australian Research Council
Former Pro-Vice-Chancellor (Researcher Development), The University of Queensland, Australia
Former Convenor of Australian Council for Graduate Research
Professor McEwan obtained his PhD in Biochemistry from the University of Birmingham and then held a NATO Postdoctoral Fellowship at the University of Illinois at Urbana-Champaign and a Royal Society University Research Fellowship at the University of Oxford. In 1993, after 4 years as a lecturer at the University of East Anglia, UK, Professor McEwan joined the University of Queensland. He was promoted to Professor in 2003 and was Head of the School of Chemistry and Molecular Biosciences from 2005-2010.
His research spans bacterial physiology and pathogenesis, redox biology and the role of transition metal ions in host-pathogen interactions. He has published over 150 research papers and research in his laboratory is currently funded by the National Health and Medical Research Council (Australia).