IGS students have experienced Japanese culture through "Japanese flower arrangement (Ikebana)", "Japanese torn paper art (Chigirie)"and "Japanese tea ceremony (Sadou)" as a part of the course, "Contemporary Issues of Japan I".
On the day, guest teachers were invited to teach IGS students about each of these Japanese arts. It was a great opportunity to know Japanese traditional cultures.
We appreciate for the teachers who made our day.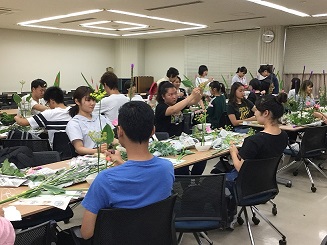 Japanese flower arrangement (Ikebana)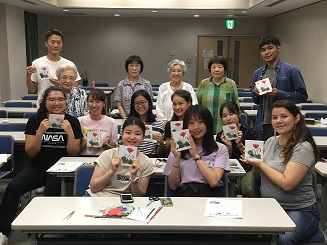 Japanese torn paper art (Chigirie)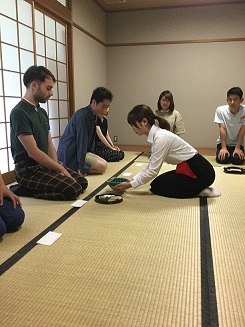 Japanese tea ceremony (Sadou)