Robert Taferner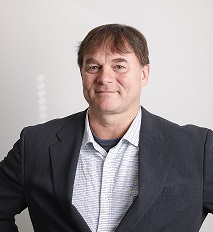 PositionAssociate Professor
Research AreaApplied Linguistics, Second Language Acquisition, Pragmatics
Research Topic
My main research areas include Psycholinguistics and Pragmatics.
Within the area of Psycholinguistics I am interested in second language learning through investigating bilingualism, cognition, and crosslinguistic influences. In particular, I am currently developing a Crosslinguistic Image Schema Differential (CISD) hypothesis that tries to address the difficulties learners have in acquiring spatial and temporal adpositions (e.g., prepositions and particles).
I have also been interested in Pragmatics (Language in Use) since the beginning of my teaching career. Currently, I am contributing to research on intercultural sensitivity development in order to help international students acculturate to their new learning environments. Furthermore, I am addressing English as a Lingua Franca as part of my investigation of Workplace Pragmatics within our IGS Internship Program.
Message
I came to Japan to practice martial arts and learn about Japanese culture. Through studying Japanese, I began to understand the difficulties in learning and acquiring a new language. With this in mind, I hope I can help you brighten your future as part of the IGS community.