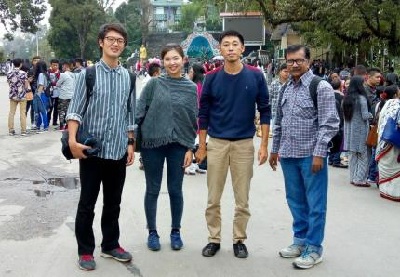 Interned at Specified Non-profit Corporation IMAGINUS (India) in AY2018, 
Elementary School Teacher (since FY2020)
Why did you choose this field of work?
From FY2020, I will become an elementary school teacher. I have always loved being with children and I was interested in the field of education. There are various kinds of education but I chose to become a teacher as it will enable me to interact with children closely.
What influence did your internship experience have on your job-hunting?
During my internship at IMAGINUS, which gives welfare and educational support to street children, I met a child who had been living on the streets. Because he was able to receive support from IMAGINUS, he is now studying at senior high school. From a meeting like that, I was able to reconfirm the importance of education. I realized the enormous responsibility that comes with working with children. It made me feel an even stronger sense of responsibility in my work as a teacher.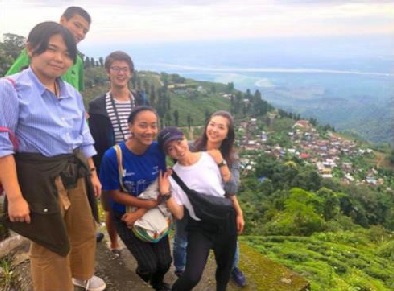 With participants of a study tour at the internship location.
What are your future goals?
I'd like to become the kind of teacher who can create classes where I think together with the children. I'd like to be the kind of teacher who helps the individuality of each child develop. Therefore, I need to be gathering information about various things and always be ready to take on new challenges.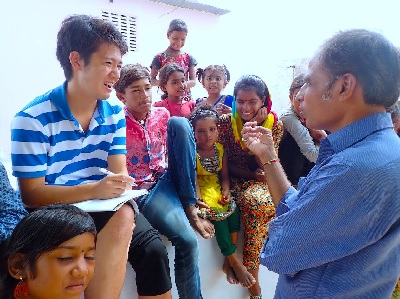 Conducting an interview survey about the management of NGOs.
What advice can you share with those who are graduating after you?
I think that with many things, you can only understand it after you actually try it, and living overseas is one of those kinds of things. During internships, you may have trouble with the language, or you may not feel very well sometimes. You may experience hardships like this but once you overcome them, you will gain a lot more self-confidence. Also interns will be able to learn about that country's culture or religion as a matter of course, and that experience will enable you to expand your own sense of values. The content of the G.ecbo Program, which enables students to live overseas and work in their internships, is extremely rich and fulfilling. If you are thinking about joining the program, please go ahead and make the decision to do so.