On Campus Entrance Interview Examination for International Applicants in February (Selection System D)
【Application Period】
From December 23, 2019 to January 6, 2020 at 17:00 (Japan Standard Time)
【Examination date】
February 25, 2020
【Application Requirements】
Applicants must satisfy the requirements described in (1) to (3).
(1)Nationality
Applicants must have a nationality other than Japanese at the time of application period.
(2)English Language Proficiency Test
Applicants must submit any one of the following English proficiency certificates as an application requirement.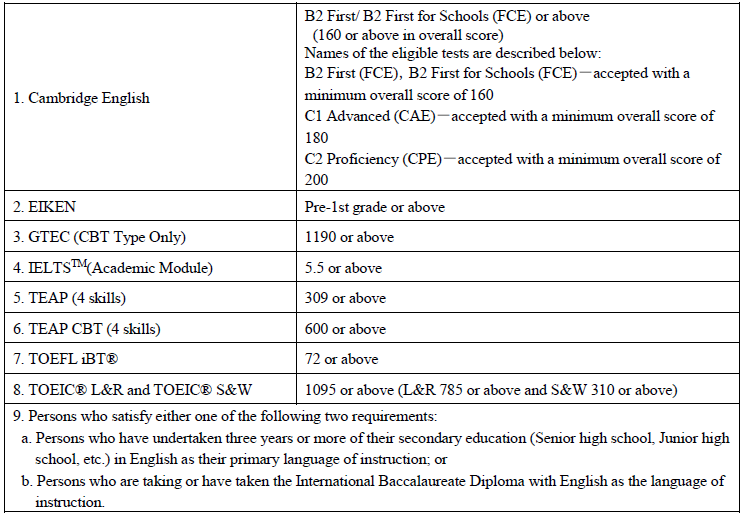 (3)Examination for Japanese University Admission for International Students (EJU)
Applicants should choose Type A or Type B and take the following subjects indicated by "○" :
Only Score Reports obtained in 2019 are valid, regardless of the specific expiration dates of scores, etc.

Click here for more detailed information. If you have any questions regarding the application, please contact us at igs-application@hiroshima-u.ac.jp.