The drop-off service is a no-contact, no dialogue writing tutorial service. You can upload the document you want checked and the tutors will take their time to look over your paper, and send it back with notes on how to improve clarity, flow, readability, and etc. This service is perfect for those who do not have time to do a one-on-one conversation tutorial, or those who are simply shy or embarrassed to share their work directly.
Keep in mind that because this is a drop off service, tutors can only give advice based on your requests and the paper that you send them. Having a dialogue about your paper is not possible through the comment service. It is the Writing Center's hope that those who utilize this service can later follow up with a conversational tutorial to confirm points, or to have a more interactive experience. You can use this service for free during any of the available time slots.
Please keep in mind: This is not a proofreading or copyediting service. The tutor will not correct grammar or spelling mistakes.You must upload your document before the booking time.
Time slots
Drop off sessions are 90 minutes. The tutor will return the paper within the timeframe of your appointment slot.
10:30-12:00
12:50-14:20
14:35-16:05
16:20-17:50
How to use the service
1. Make an appointment

Please make an appointment for the Drop Off session via the WRC system.
To do a Drop Off appointment you must upload your document before the time slot you have booked.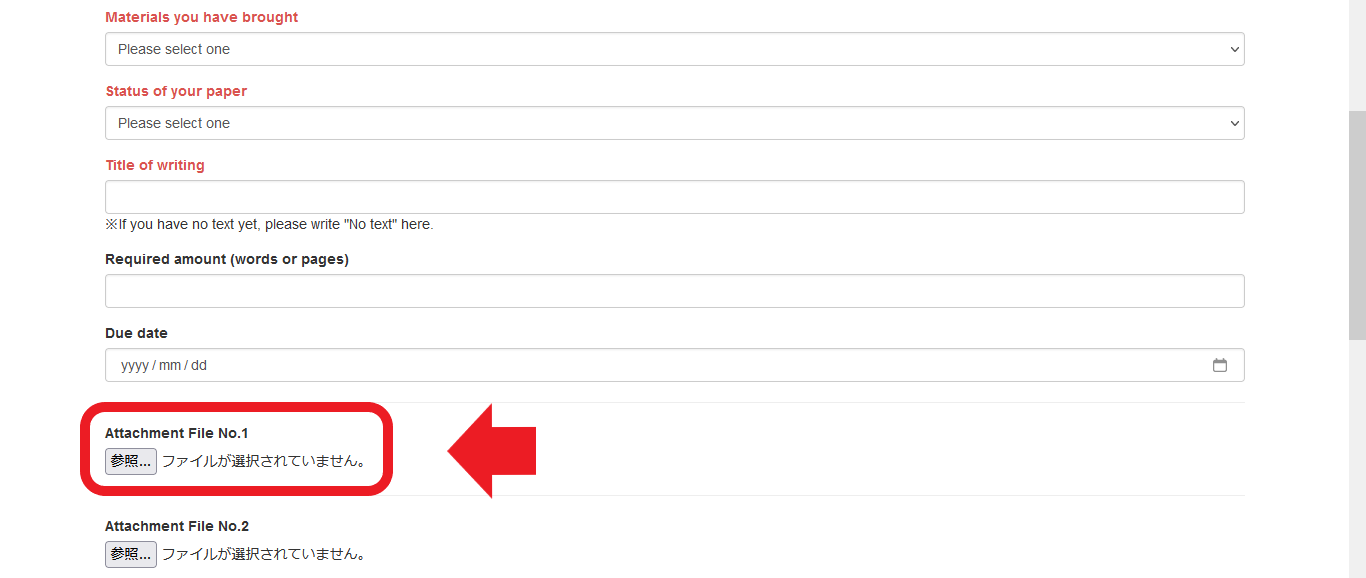 To upload your document, please use the button shown above. Click this button and select the file you would like to use. Please upload the file as a Word file or PDF file, the Writing Center can only accept these formats.
If you do not have one already, you will need to register an account with the WRC system to make an appointment.
2. Wait
For Drop Off sessions, you do not need to do anything else. The tutor will return the paper within the timeframe of your appointment slot. For example; if you choose the 10:30-12:00 time slot on May 19th, then your paper will be returned with comments by 12:00 on May 19th. If your document is especially long, the tutor may not have time to comment on the entire document, and they will stop when the time slot has ended.
The reviewed document will be uploaded to the session page, which will appear after your confirmed appointment time starts. When you receive the returned document, this ends the session. You cannot ask any follow up questions about the tutor's comments, unless you make an Online or Face to Face appointment for a later time. If you would prefer to speak and collaborate with a tutor, please use the Face to Face or Online service.