The online service is a no-contact, video chat writing tutorial service. As with the face-to-face service, the tutor will work with you through a collaborative dialogue to help improve clarity, flow, readability, and etc. This service is perfect for those who cannot come to campus for a writing tutorial, or simply wish to join a writing tutorial from another location, but still want to have an active conversation with their tutor about how to improve the quality their paper. You can use this service for free during any of the available time slots.
Time Slots
Online sessions are 75 minutes. * Only one appointment per day per person is available.
10:35-11:50
--- Break ---
12:55-14:10
14:40-15:55
16:25-17:40
How to use the service
1. Make an appointment

You can make an appointment via the WRC system. To do an online session you must upload the document that you wish to work on with the tutor.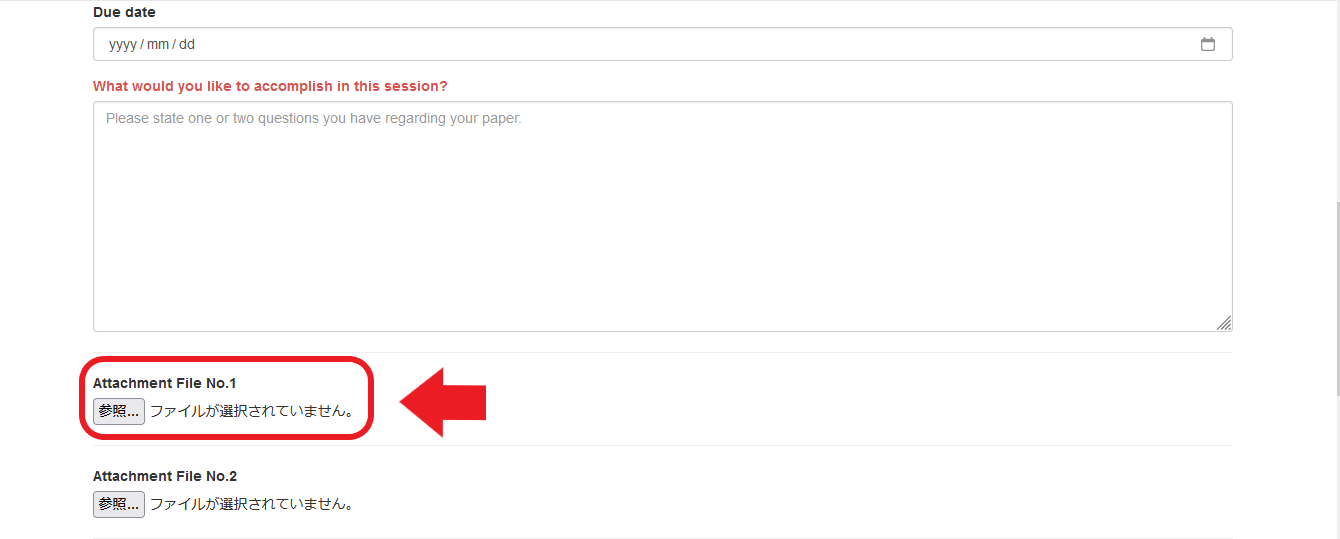 To upload your document, please use the button shown above. Click this button and select the file you would like to use.
If you do not have one already, you will need to register an account with the WRC system to make an appointment.
2. Prepare for the session
Online Writing Tutorials are carried out on Zoom. Before your appointment time, please ensure that you can use Zoom on your computer. The Writing Center will send a Zoom URL to your registered email address a few minutes before the appointment time. It is recommended to join the session as soon as possible to ensure that the session can continue smoothly, in case there are technical issues. Your tutor should join soon after.
3.Work with the Tutor
The tutor will provide one-on-one feedback on your paper. It is important to ask questions and engage with the tutor to get the most out of your session. Do not be afraid to ask questions. If you have any specific concerns, or don't understand the feedback, have an open conversation with your tutor to get the best advice possible.