1. Thrive at this dynamic university of 16 undergraduate, graduate and research departments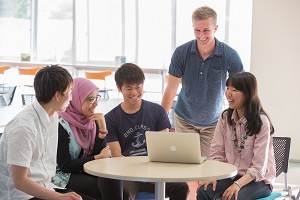 Hiroshima University is an integrated university with 12 undergraduate and 4 graduate departments and research divisions. Leading the world with top-class research and educating talented and innovative individuals, the university strives to contribute to the development of both Japanese and international society.
Capitalizing on academics including natural sciences, humanities, and social sciences while administering general studies, unique specialized courses, and extensive opportunities for extracurricular activities, Hiroshima University provides a valuable experience for international students.
2. Right here on campus, engage with students and scholars from over 70 countries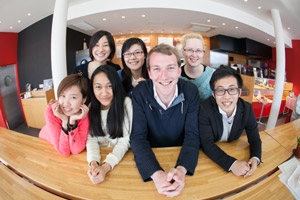 Hiroshima University currently hosts 1,650 international students and scholars from 72 different countries and regions including Asia, Europe, Africa, America, Middle East, and Oceania (as of May 1st 2021). A broad range of unique events and exciting opportunities for intercultural exchange between students from all over the world exist on campus.
3. Faculty committed and dedicated to supporting your educational growth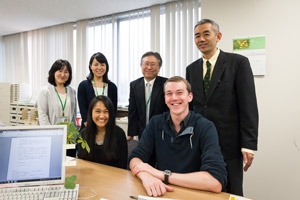 From student guidance to health consultations, staff specialists and professionals are committed to supporting your student experience here at HU. The campus also supports many essential facilities necessary for daily life. Cafeterias, co-op shops, restaurants, cafes, and a post office, are available for you.
Furthermore, with fostering a supportive learning and living environment in mind, free campus-wide WiFi Service, downloadable Microsoft Office software, four libraries with student meeting areas, and many other services to support your learning/living experience, Hiroshima University represents an ideal environment for international students.
4. Experience Japan's beautiful seasons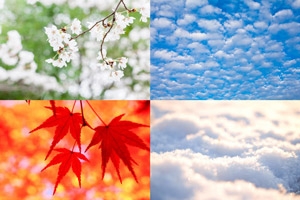 Ephemeral cherry blossoms in spring. Flourishing greenery in summer. Vibrant red leaves aflame in autumn. Snow-clad wonderland in winter. You can experience firsthand, the stunning beauty of Japan's four seasons right here!
Please check out the pictures and videos to see the amazing natural scenery for yourself.
5. Enjoy living in a convenient campus town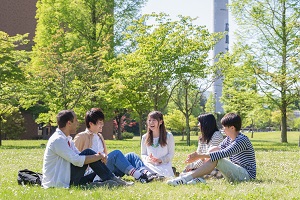 Just off campus are a range of shops including, grocery stores, department stores, electronics stores, quaint cafes, and bustling restaurants, all contributing to making life here easy, rewarding, and convenient. Compared to the busyness of a crowded city, Saijo offers the comfort of a peaceful, relaxed environment.
The Shinkansen (bullet train), local trains, intercity buses, or convenient air travel within the Hiroshima metropolis makes other cities such as Osaka and Tokyo quickly and easily accessible for students studying at Hiroshima University.