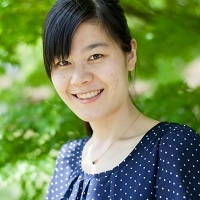 Ju Yaqin (China)
○2011.10~2012.3 Research Student
○2012.4~2014.3 Master's Program, Graduate School of Social Sciences
○2014.4~ Doctoral Program, Graduate School of Social Sciences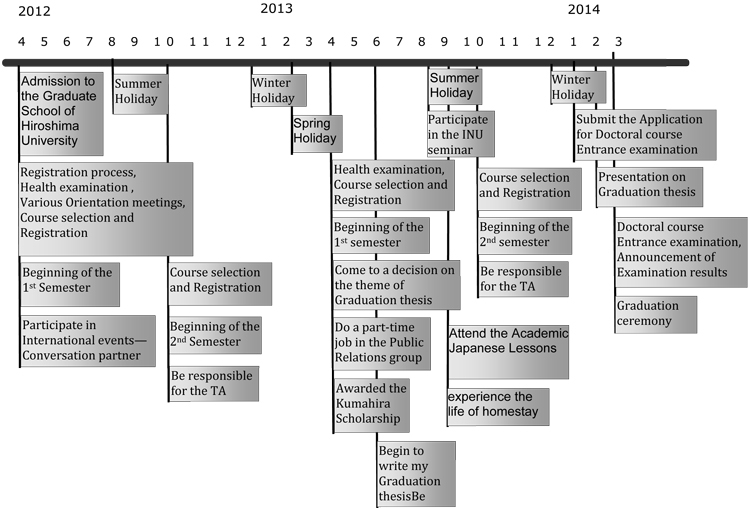 Ways to Improve Japanese Proficiency
Free Academic Japanese Lessons (Japanese Page)
Held at Hiroshima International Plaza in Higashi-Hiroshima, two options are available: Option 1: 2-week intensive program during summer break (August-September) Option 2: 6-month program (once or twice a week class meetings, October-March) Class content includes: Listening Comprehension, Reading Comprehension, Expression, Grammar, cademic Writing, Summary Writing
This course focuses on teaching Hiroshima University students who major in Japanese language education. It's held once a week and open to all interested students, foreigners living in the local community may also participate.
TA (Teaching Assistant) & PA (Phoenix Assistant)
TA = Teaching Assistant (Role includes supporting students' learning experience, preparing teaching materials and textbooks, and answering questions.)
PA = Phoenix Assistant (Students working part-time at the university's administrative offices. Positions include front desk clerks, paperwork organizers, campus guides, etc.) When I worked with the Public Relations group, my responsibilities included homepage design and translation.