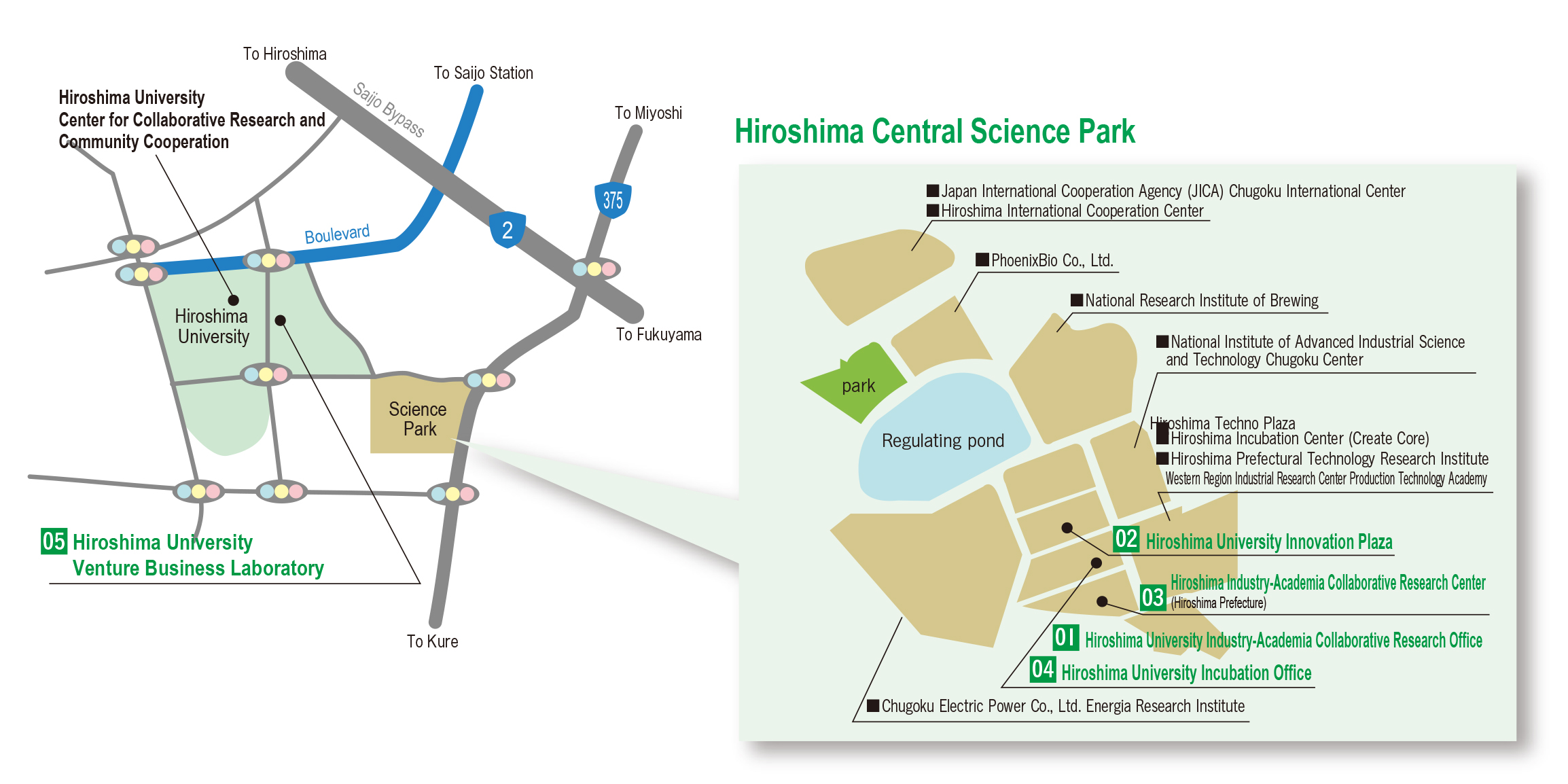 01 Hiroshima University Industry-Academia Collaborative Research Office
Lends laboratories for collaborative research with companies, to promote the practical application of research.
○ Laboratories: 8 rooms
  (71 m2: 5 rooms, 64 m2 + 7 m2 (darkroom): 1 room, 68 m2 + 3 m2 (storage for cylinders): 1 room, 61 m2 + 11 m2 (anteroom): 1 room)
○ Period for use
  A maximum of three years, in principle. The period may be changed based on annual review of the usage status.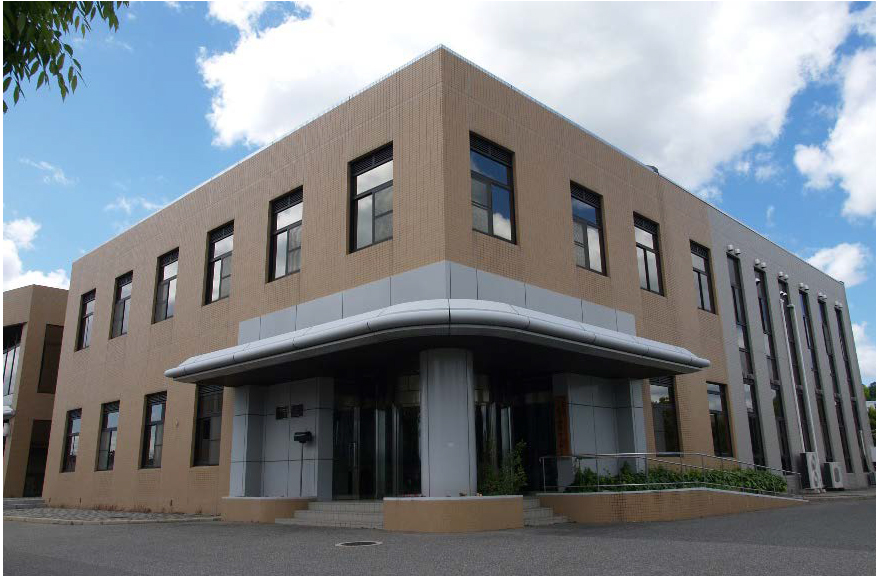 02 Hiroshima University Innovation Plaza
Available for industry-academia-government collaborative research or collaborative research between researchers inside and outside Hiroshima University, as well as
for interactions among researchers
○ Facility outline
  Area of premises: 6,499 m2 (owned by Hiroshima Prefecture)
  Total floor area: 2,601 m2
  Rooms: 24 laboratories (51 m2), a seminar room, an office
  Completion: October 2001
* Transferred from Japan Science and Technology Agency (JST) to Hiroshima University in December 2014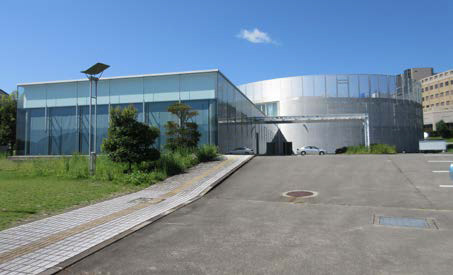 03 Hiroshima Industry-Academia Collaborative Research Center (Hiroshima Prefecture)
Hiroshima Industry-Academia Collaborative Research Center, established by the Hiroshima Prefecture, offers laboratories and research rooms for basic/leading research
and development projects responding to the needs of industry through industry-academia collaboration.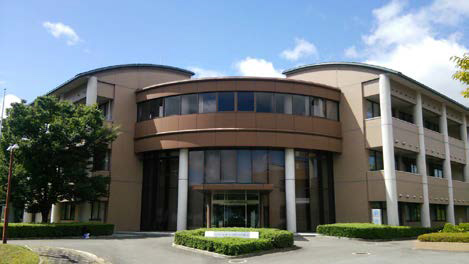 ① Laboratories and other rooms
○ Reinforced-concrete (RC) structured three-story building, with a total floor area of approx. 3,000 m2
○ 12 research rooms (32–96 m2), 12 laboratories (48–144 m2), 3 offices (32–64 m2), a meeting room, etc. Each room equipped with a security system
○ Usage fee: 2,300 yen/m2 monthly (discount may be applicable)
○ Parking lot available for approx. 70 cars
② Collaborative research equipment
Rental devices are available for those involved in research and development of universities or companies.
○ Transmission electron microscope (TEM) for observation of cross sections or diffraction images of samples JEOL JEM-3000F (300 kV, FE)
○ Photoelectron spectrometer (ESCA) for analysis of surface texture of samples VG ESCALAB220i-XL
04 Hiroshima University Incubation Offices (Higashi- Hiroshima area, Hiroshima area)
Rental spaces
Available for those involved in projects using research results or human resources of Hiroshima University
Higashi-Hiroshima area
Incubation office: 9 rooms (53 m2: 7, 28 m2: 1, 25 m2: 1)
Hiroshima area
General Research Building: 7 rooms (82 m2: 1, 41 m2: 5, 26 m2: 1)
Rental fee : 5,000 yen per m2 annually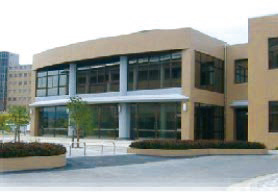 Higashi-Hiroshima area (Hiroshima Central Science Park)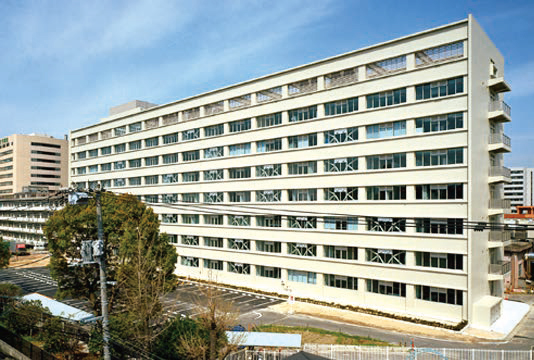 Hiroshima area (Kasumi Campus)
05 Hiroshima University Venture Business Laboratory (Higashi-Hiroshima Campus)
Hosts various programs, including the Program for Development of Entrepreneurship for students; Higashi-Hiroshima Startup School, also targeting working people; and an open course titled "Innovative Entrepreneurs."The Hiroshima Entrepreneurship Program, adopted by the Ministry of Education, Culture, Sports, Science andTechnology as a 2014 Enhancing Development of Global Entrepreneur Program, is also conducted.