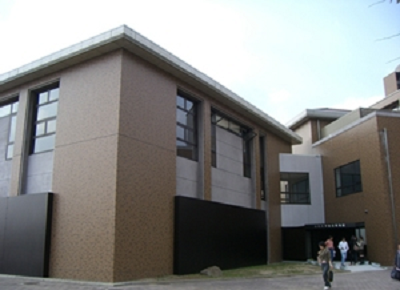 Overview of the Hiroshima University Museum
The Hiroshima University Museum is a comprehensive museum for the entire campus. It is comprised of the main building with permanent exhibits, satellite buildings (some of which will open at the end of this school year), special exhibit spaces, the "Path of Discovery" walking trail and other facilities. The main building acts as the core of the network, providing museum services to the entire university.
The building is covered in black steel plates and was designed by Mitsugu Okagawa, an assistant professor with the Graduate School of Engineering. The steel plates were donated by JFE Steel Corporation, which has a plant in Fukuyama City. The reconstructed model of Itsukushima Shrine on display (under the oversight of Masayuki Miura, a professor with the Graduate School of Letters) within the museum is on loan from the National Museum of Japanese History.
【Inquiries】
Hiroshima University Museum
1-1-1 Kagamiyama, Higashi-Hiroshima City, 739-8524
Tel: 082-424-4212
E-mail: museum@hiroshima-u.ac.jp