On December 18, an international exchange event commissioned by Higashi-Hiroshima City was held at Hiroshima University's hub for international exchange, Phoenix International Center MIRAI CREA, with the purpose of promoting the formation of ethnic communities and cross-cultural exchange.
Through holding events that target citizens of various backgrounds, such as this one, HU aims to create a new source of internationalization in Higashi-Hiroshima City.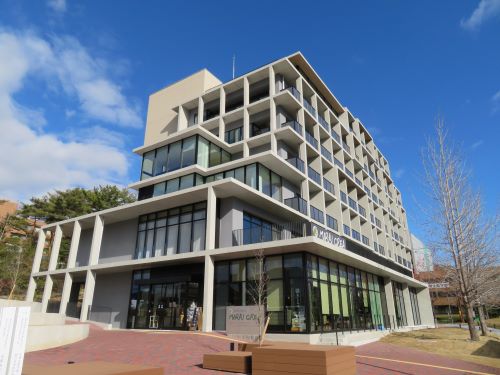 Panoramic view of MIRAI CREA
Following on from ASEAN NIGHT held on November 19, the second event "African Cultural Fair" was held on the theme of the African Continent, with international students from several countries (Cameroon, Gabon, Ghana, Kenya, Rwanda, Lesotho, and Senegal) setting up their own booths to demonstrate the history and culture of their home countries, using posters, goods, traditional clothing and musical instruments.
In addition, a booth was set up to introduce the activities of the "INTER-UNIVERSITY EXCHANGE PROJECT (AFRICA)" in which HU is engaged in, and Egyptian students introduced their home countries. Also, presentations were given by Japanese students who have lived in Africa. (For details about INTER-UNIVERSITY EXCHANGE PROJECT (AFRICA), please refer to the link below.)
Despite the cold weather on the day of the event, 49 people, including members of the public interested in international exchange, and HU students, enthusiastically participated in the event and deepened their understanding of Africa.
Going forward, HU will continue to hold international exchange events at MIRAI CREA.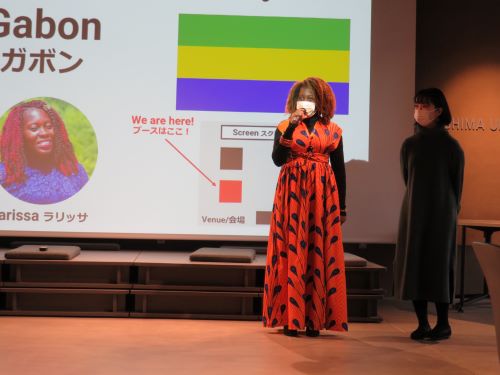 A Gabonese student introducing herself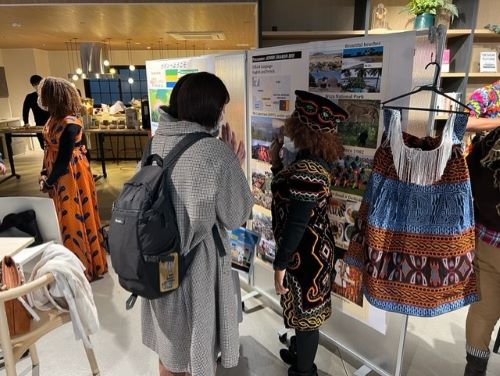 Students from Cameroon introducing their history and culture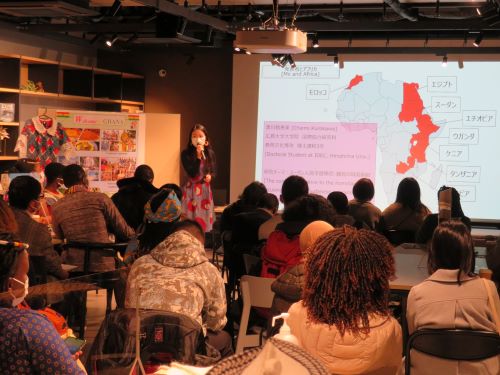 A Japanese student introducing her experience in Africa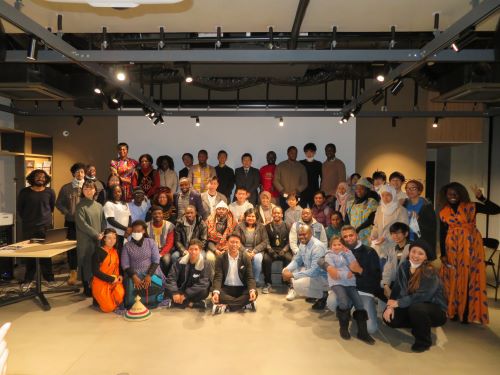 Commemorative photo of the participants
Masks were removed only for the purpose of taking photographs.
Inquiries
Global Initiatives Group, Hiroshima University
Email: kokusai-sien*office.hiroshima-u.ac.jp (Please replace * with @.)
TEL: +81-82-424-6184