On August 6, 2022, the Acting Ambassador of the Embassy of Egypt, Karim Moukhtar, paid a courtesy call to the Higashi-Senda campus of Hiroshima University, and engaged in discussion with HU President Mitsuo Ochi. The meeting was also attended by Executive Vice President in charge of Global Initiatives, Shinji Kaneko, and Executive Vice President in charge of Peacebuilding, Funding and Asia Region, Toshiyuki Sato. Prior to the meeting, the acting ambassador also attended the HU memorial service for the victims of the atomic bombing.
During the meeting, opinions were exchanged on the current state of education and research at HU, and the possibility of exchange between HU and universities in Egypt. HU has established two overseas offices in Egypt and is actively furthering its exchanges with Egyptian universities. President Ochi expressed his expectations for the future, saying, "I hope that the ties between Egypt and Japan will be deepened through academic and human resource exchanges, contributing to the continuation of friendly relations."
After the meeting, the acting ambassador engaged in discussion with 10 Egyptian students and researchers who are currently involved in academic activities at HU about their research and daily life here.
Going forward, we hope to further the collaboration with universities and research institutions in Egypt.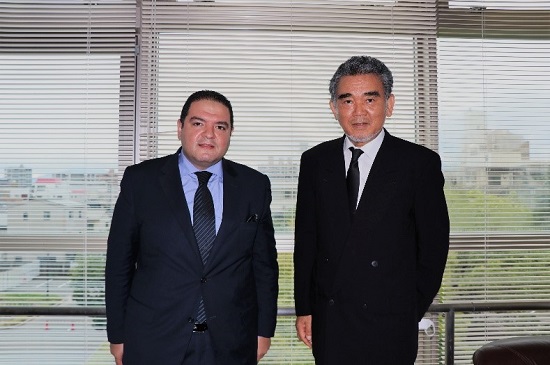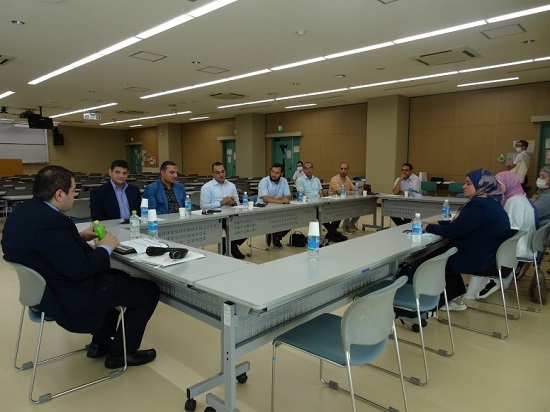 Egyptian international students and researchers engaged in discussion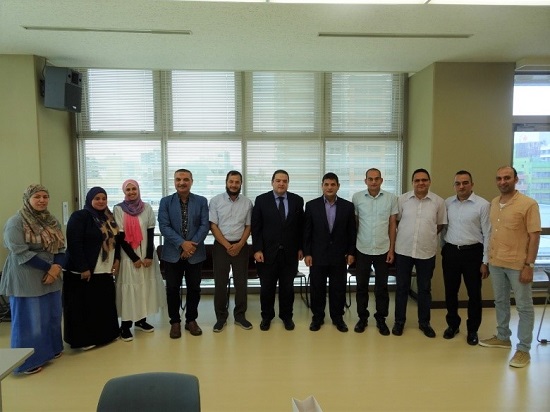 Commemorative photo with participants of the discussion
Inquiries
Global Initiatives Group, Hiroshima University
TEL: 082-424-6042
Email: kokusai-kyoten*office.hiroshima-u.ac.jp
(Please replace * with @.)