On August 7, 2023, His Excellency Mr. Sabri Kiçmari, Ambassador of the Republic of Kosovo to Japan, paid a courtesy visit to the Higashi-Hiroshima Campus of Hiroshima University (HU). In the IDEC building, he delivered a lecture for the HU 75+75th Anniversary Commemorative Project, 'Peace Study Tour 2023: Joint Summer Program with the Sasakawa Peace Foundation and Columbia University in the City of New York'.
In the lecture titled 'Kosovo-Japan: A Friendship-Based Value', Ambassador Sabri Kiçmari spoke about the relationship between the two countries, focusing in particular on topics such as the political significance of Japan contributing greatly to Kosovo's development.
After the lecture, Ambassador Sabri Kiçmari paid a courtesy call to Executive Vice President in charge of Global Initiatives, Shinji Kaneko. Associate Professor of HU Dahlia Collado Simangan (The IDEC Institute), also attended the meeting, in which a discussion about the possibility of collaboration between HU and universities in Kosovo took place.
The Republic of Kosovo declared its independence in February 2008. Since the establishment of its embassy in Tokyo in July 2010, the exchange between Kosovo and Japan has deepened. The lecture and visit are expected to promote exchange with universities and research institutions in Kosovo.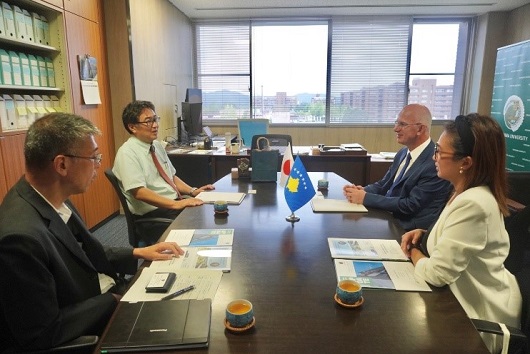 During the meeting with Executive Vice President Kaneko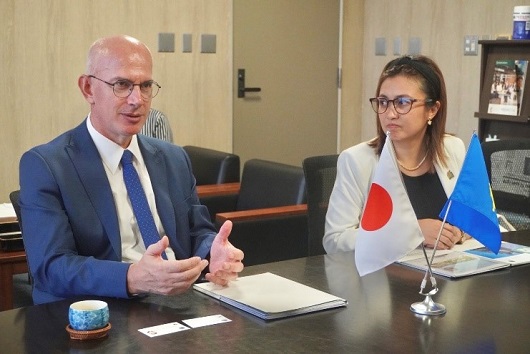 Ambassador Sabri Kiçmari (left) and Associate Professor Simangan (right)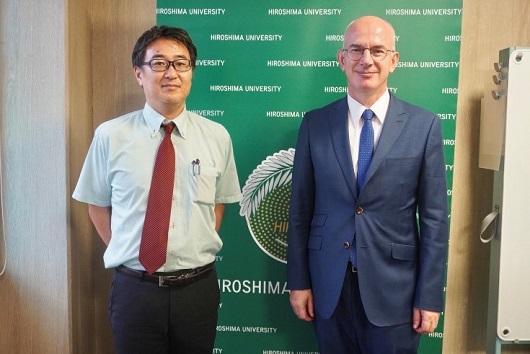 Executive Vice President Kaneko (left) and Ambassador Sabri Kiçmari (right) after the meeting
Inquiries
Global Initiatives Group, Hiroshima University
TEL: 082-424-6042
Email: kokusai-kyoten*office.hiroshima-u.ac.jp
(Please replace * with @.)