Fees
Status
Application Fee
Enrollment Fee
Tuition
Undergraduate Student
17,000 JPY
282,000 JPY
535,800 JPY/year
Graduate Student
Master's Program
30,000 JPY
282,000 JPY
535,800 JPY/year
Doctoral Program
30,000 JPY
282,000 JPY
535,800 JPY/year
Research Student (Non-Degree) *
9,800 JPY
84,600 JPY
[Research Fees] 29,700 JPY/month
(In the case that tuition fees are revised, outstanding fees must be paid at the revised rate.)
*Research fees are to be paid in a lump-sum of 6 months. Admission for a research student will be canceled if they fail to pay their research fees within 3 months after admission.
The average monthly living expenses (including school expenses) of international students are as follows.
Average Monthly Expenses of International Students by Region
| | | | | |
| --- | --- | --- | --- | --- |
| Region | Kanto (Tokyo etc.) | Kinki (Osaka etc.) | Chugoku (Hiroshima etc.) | National Average |
| Monthly expenses (Higher education institution) | 174,000 JPY | 156,000 JPY | 142,000 JPY | 158,000 JPY |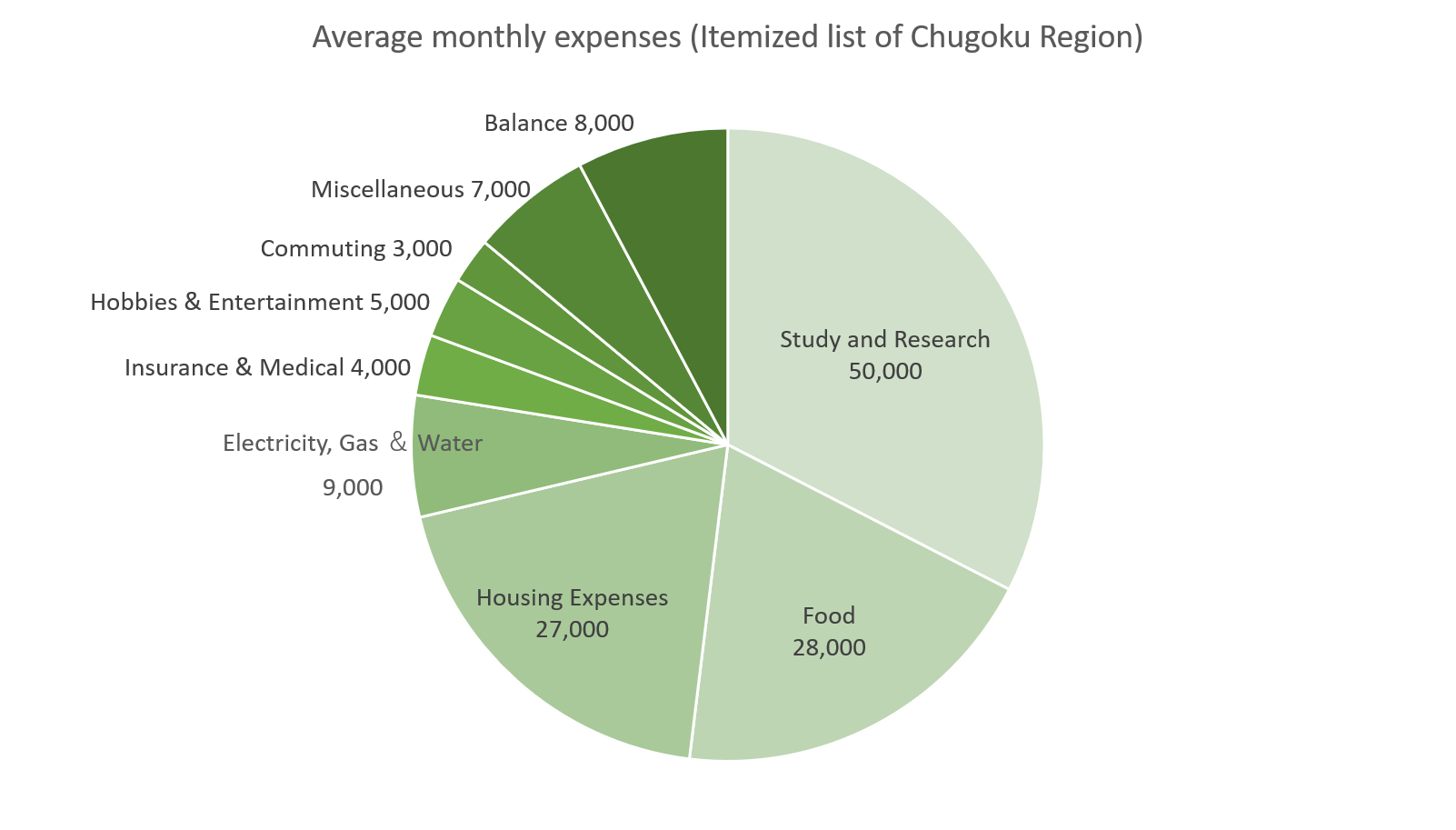 Source: "Lifestyle Survey of Privately Financed International Students 2021" by JASSO, published in September., 2022