Choose, Eat, Talk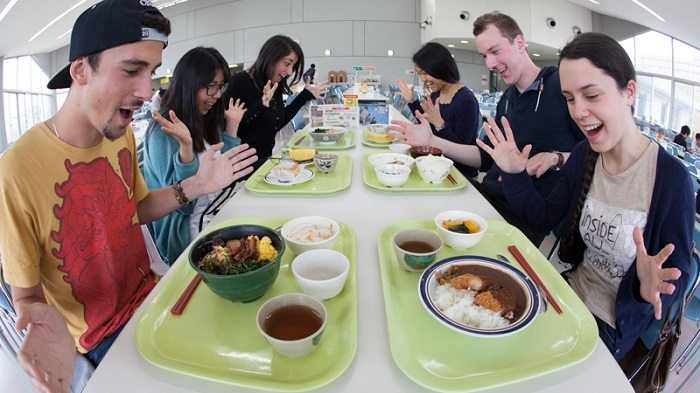 Here we would like to introduce you to how we use our cafeteria.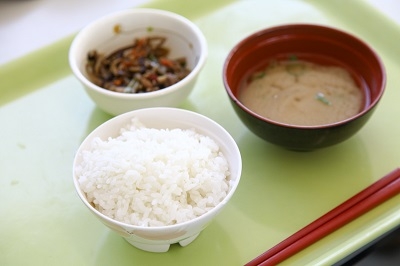 In the morning, before classes
I sometimes have breakfast in the cafeteria when I don't feel like cooking or when I forget to buy food for breakfast. The cafeteria opens at 8 o'clock, so you can quickly finish your breakfast before classes. There are both Japanese options and western options for breakfast.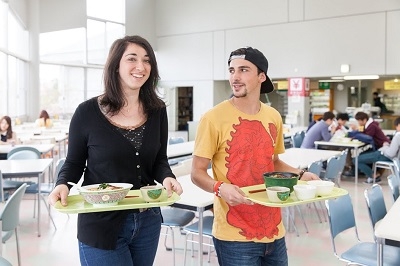 At noon, with my friends
It is best to eat in the cafeteria when your feel really hungry. Even during class, you may begin to imagine what you want to eat today from the cafeteria's various options. (hahaha) When there are classes in the afternoon, you can have your lunch in the cafeteria before going to class – very convenient.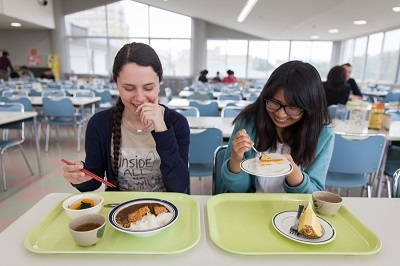 In the evening, which cafeteria should we choose
Due to the size of the university campus, there are many cafeterias available. What's more, the menus are different for each cafeteria. When you finish classes for the day, hopefully there is enough time for you to have supper at a cafeteria that you don't usually go to.