On August 6th, 2021, H.E. Mr. Mukhsinkhuja Abdurakhmonov, Ambassador Extraordinary and Plenipotentiary of the Republic of Uzbekistan to Japan, paid a courtesy call to the Kasumi Campus of Hiroshima University (HU) and engaged in discussion with HU President Mitsuo Ochi. The meeting was also attended by Executive Vice President in charge of Global Initiatives, Shinji Kaneko, and Executive Vice President of Kasumi Campus, Faculty Personnel and Public Relations, Junko Tanaka. In addition, Mr. Tetsuro Yamasaka, who is an alumnus of HU and president of Balcom Co Ltd, a company which has strong ties with Uzbekistan, was in attendance.
During the meeting, opinions were shared on the possibility of exchange between HU and universities in Uzbekistan. Prior to the meeting, a discussion with Uzbek exchange students was held, with 5 students taking part, engaging in topics such as their research and daily lives.
Going forward, we hope to further the collaboration with universities and research institutions in Uzbekistan.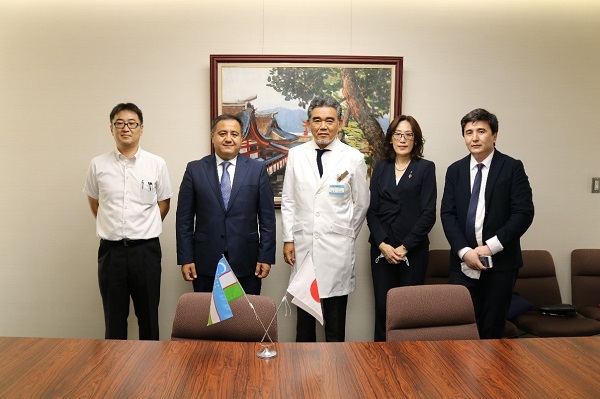 Commemorative photo
(From left to right: Executive Vice President Kaneko, H.E. Mukhsinkhuja Abdurakhmonov, President Ochi, Executive Vice President Tanaka, Counsellor Khaydarov)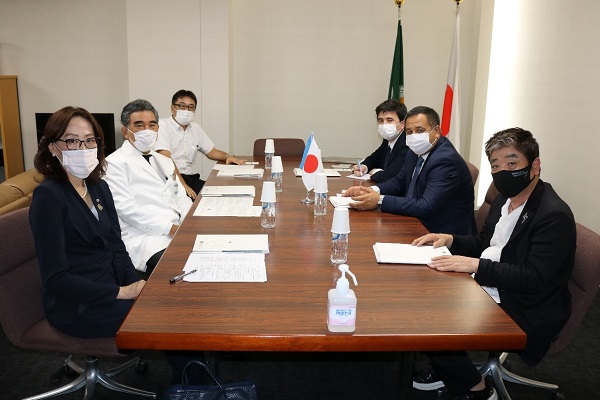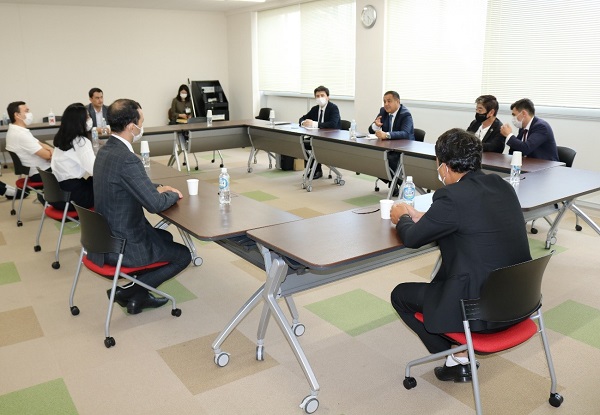 During the discussion with Uzbek exchange students
Commemorative photo with attendees of the discussion
[Inquiries]
Global Initiatives Group, Hiroshima University
TEL: 082-424-3505
Email: kokusai-kyoten*office.hiroshima-u.ac.jp
(Please replace * with @.)