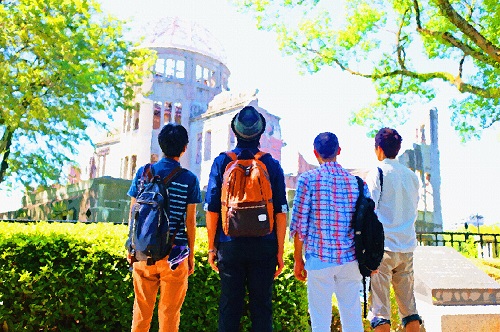 In order to fulfill its mission to create a diversified, free and peaceful global community, Hiroshima University aims to cultivate "peace-pursuing, cultured individuals with an international mindset and a challenging spirit". We organized a series of lectures entitled "Peace Lecture Marathon" where government representatives and ambassadors in Tokyo are invited to give a lecture on peace. With these lectures as momentum, we hope that new generations, who are currently enjoying prosperity in the City of Hiroshima, which has been reborn from the atomic destruction of World War II as a world-class city with natural scenery, learn a lot about the importance of peace and our history of hardship.
The 6th Lecture (7th April 2022)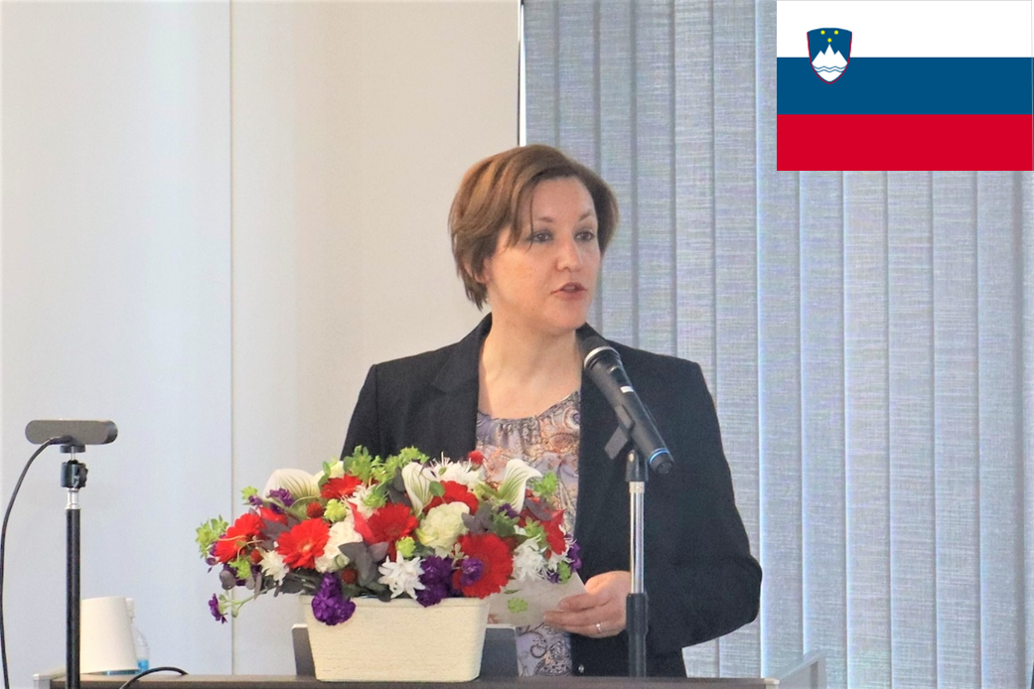 "Dedication to Peace is More Important Than Ever Before"
Dr. Ana Polak Petrič, Ambassador Extraordinary and Plenipotentiary of the Republic of Slovenia
The 5th Lecture (4th October 2019)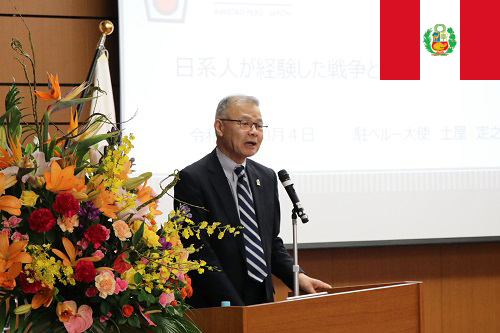 "The War and Peace Experience of Japanese Peruvians en el Perú"
H.E. Mr. Sadayuki Tsuchiya, Ambassador of Japan to Peru
The 4th Lecture (28th January 2019)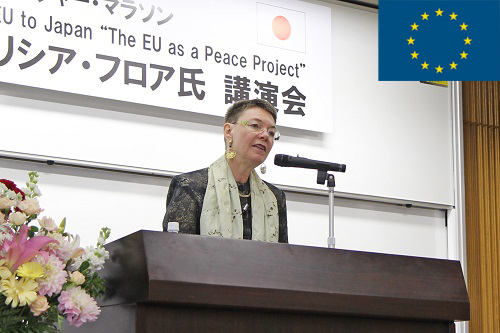 "The EU as a peace project"
H.E. Dr. Patricia Flor, Ambassador Extraordinary and Plenipotentiary of the European Union to Japan
The 3rd Lecture (1st December 2018)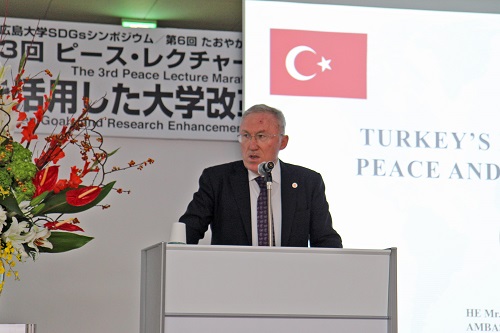 "Turkey's Perspective on Peace and Sustainability"
H.E. Dr. Hasan Murat Mercan, the Ambassador of the Republic of Turkey
The 2nd Lecture (11th October 2018)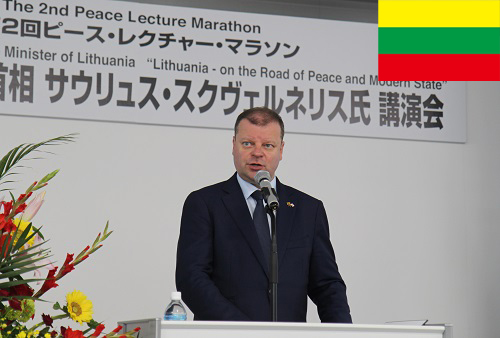 "Lithuania - on the Road of Peace and Modern State"
H.E. Mr. Saulius Skvernelis, Prime Minister of Lithuania
The 1st Lecture (10th October 2018)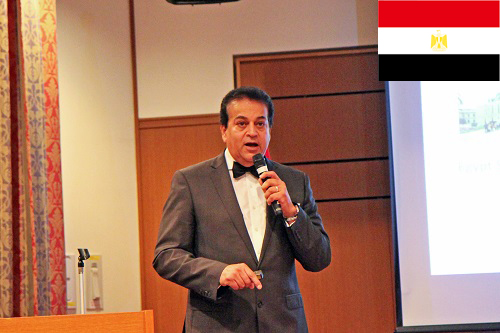 "Egypt science and education connect to Hiroshima and deliver peace message to the world"
H.E. Dr. Khaled Atef Abdel Ghaffar, Minister of Higher Education and Scientific Research in Egypt