On June 14th, 2022, Rector Uktam Salomov from Fergana Polytechnic Institute and Mr. Tuychiboyzoda, Director of the International Department from Fergana State University, both of which are from Uzbekistan, paid a courtesy call to the Higashi-Hiroshima Campus of Hiroshima University (HU) and engaged in discussion with Executive Vice President in charge of Peacebuilding, Funding and Asia Region, Toshiyuki Sato.
During the meeting, opinions were shared on the possibility of HU's exchanges with Fergana Polytechnic Institute in the field of engineering.
After that, the participants visited our two Schools, Engineering and Education, with which they had another discussion.
Currently, 8 students from Uzbekistan are studying at HU. Going forward, we hope this visit will promote the collaboration with universities and research institutions in Uzbekistan.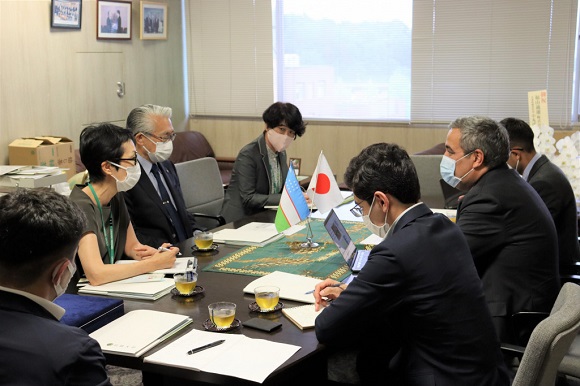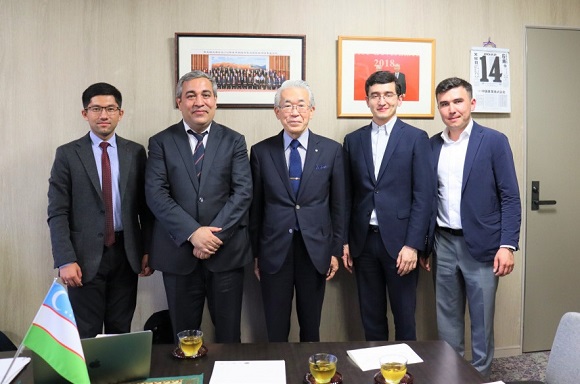 Inquiries
Global Initiatives Group, Hiroshima University
TEL: 082-424-6042
Email: kokusai-kyoten*office.hiroshima-u.ac.jp
(Please replace * with @.)