On October 21st 2022, the delegation from Consulate General of the People's Republic of China in Osaka led by Consul General Xue Jian, payed a courtesy call to the Higashi-Hiroshima Campus of Hiroshima University (HU) and met with President Mitsuo Ochi. The meeting was also attended by Executive Vice President in charge of Peacebuilding, Funding and Asia Region, Toshiyuki Sato.
Prior to the meeting, a visit was made to Hiroshima University Museum etc.
We hope that through this visit exchange with universities and academic institutions in China will be furthered.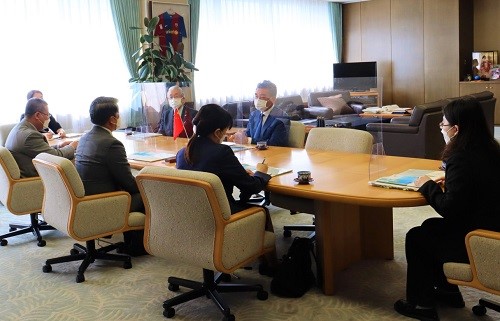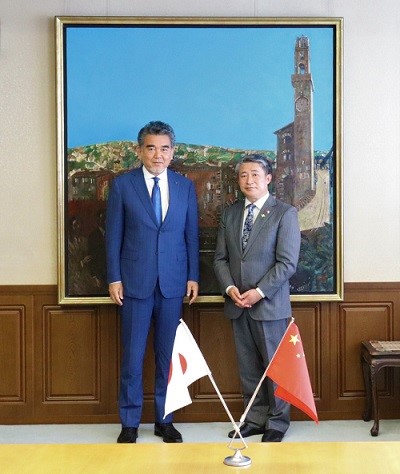 Inquiries
Global Initiatives Group, Hiroshima University
TEL: 082-424-6042
Email: kokusai-kyoten*office.hiroshima-u.ac.jp
(Please replace * with @.)