The 1st Seminar on Environment in Vietnam: For Resolution of Environmental Issues was held at Vietnam National University-Ho Chi Minh City, located in the city of Ho Chi Minh, Vietnam, on August 27th, 2016. The seminar was organized by the team of industry, academia and government; Hiroshima University, Fukken Co., Ltd., Vietnam National University-Ho Chi Minh City, and Hiroshima Prefecture. The seminar started with an opening address from Mr. Masashi Mukai, Managing Director at Fukken, and Professor Ritsuo Hashimoto, Director of the Center for Collaborative Research & Community Cooperation at Hiroshima University. Around 100 participants listened intently to lectures by Professor Akiyoshi Ohashi of Hiroshima University Graduate School of Engineering, Professor Bui Xuan Thanh of Vietnam National University-Ho Chi Minh City, Professor Pham Van Song of Thuy Loi University, Dr. Vu Ngoc Long of the Fukken & Minami Consultant Co., Ltd., and Dr. Akihiko Hougetsu of Hiroshima Environmental Business Promotion Council.
Vietnam faces serious water problems in the Mekong River area. What's worse, marine pollution caused by wastewater from steel factories became a pressing social problem a few months ago. At the panel discussion session, for these reasons, there were active exchanges of views on social responsibility for pollution.
Reporters of a major Vietnam TV network came to the site to cover the seminar, which showed the level of media attention. Professor Nguyen Tien Luc, Dean of the Faculty of Japanese Studies, the Vietnam National University-Ho Chi Minh City, shared his expectations for cooperation with Hiroshima University and promised to have recurrent seminar during his closing remarks. The seminar ended successfully.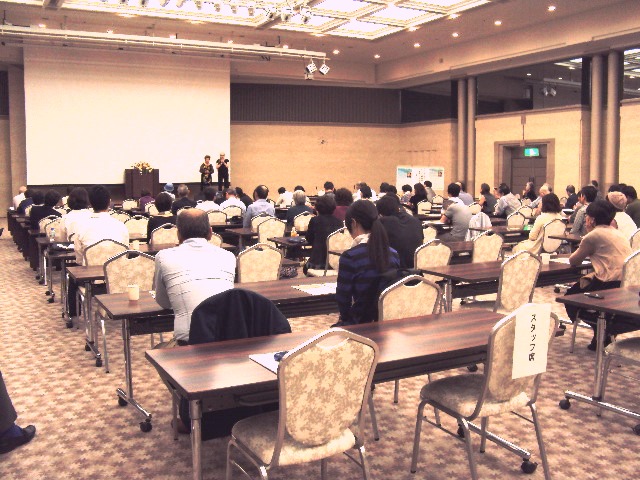 A scene from the seminar site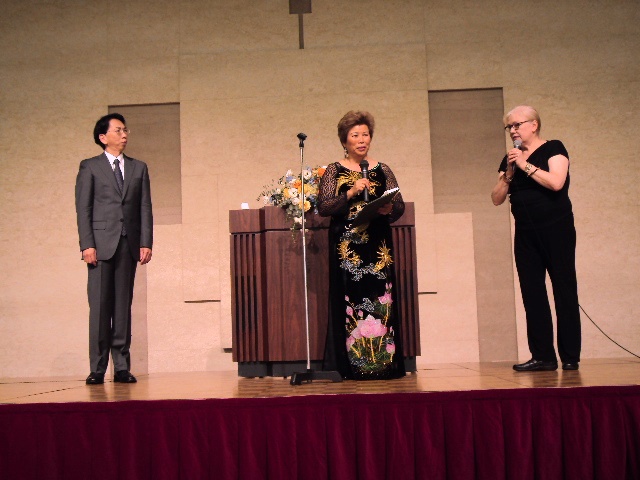 An active discussion was made at the panel discussion session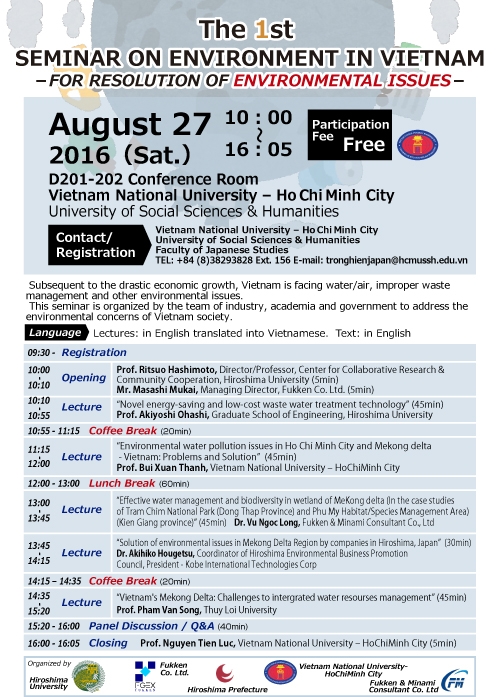 The seminar flyer
Contact for inquiries:
N. Hirami, H. Nakano,
Center for Collaborative Research and Community Cooperation,
Hiroshima University
TEL: 082-424-4313
FAX: 082-424-6189