A new version of the Admission Information for International Students (brochure) is now available on our website.
This brochure includes frequently asked information such as admission requirements, certificate of eligibility, required admission expenses, scholarship systems, and accommodation facilities.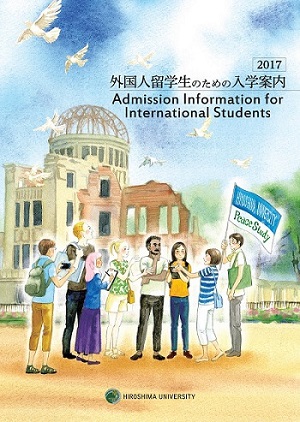 For those who are thinking about studying at Hiroshima University, please have a look at this brochure.
Please visit the "Explore HU" as well. This website brings to light many of Hiroshima University's finer qualities through the lives and experiences of international students studying and living here at the university. Through their voices and stories, you can discover learning experiences, a variety of support systems, and the many lifestyle possibilities at Hiroshima University.
[Inquiries]
Public Relations Group, Hiroshima University
TEL: 082-424-4657
E-mail: koho*office.hiroshima-u.ac.jp (Please replace * with @)