On July 18, 2017, Professor Vasu Reddy, Dean of the Faculty of Humanities at the University of Pretoria (South Africa) and Professor Maxi Schoeman, Deputy Dean of the same faculty, visited Hiroshima University's Kasumi Campus and met with HU President Mitsuo Ochi.
Up until now, the two universities have been promoting academic exchange through HU's Center for the Study of International Cooperation in Education (CICE). As a part of these activities, in 2004 CICE established a network called the "Africa-Asia University Dialogue for Educational Development" (A-A Dialogue Network) and through joint international researches between African and Asian universities has been contributing to educational advancement in developing nations. The University of Pretoria is one of the partner universities in South Africa involved in such joint researches.
During this visit, representatives from the Graduate School for International Development and Cooperation (IDEC), as well as CICE, had meetings with Prof. Reddy and Prof. Schoeman and exchanged ideas on the future academic exchange. It is expected that exchanges between the two universities will continue to develop.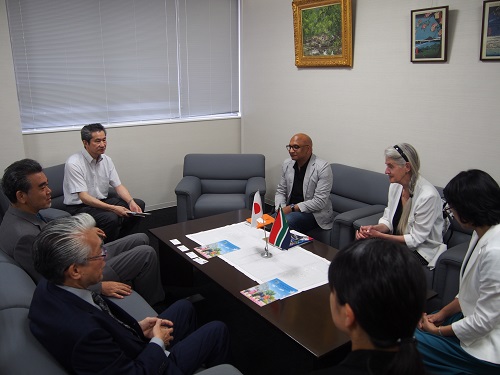 Discussion with President Ochi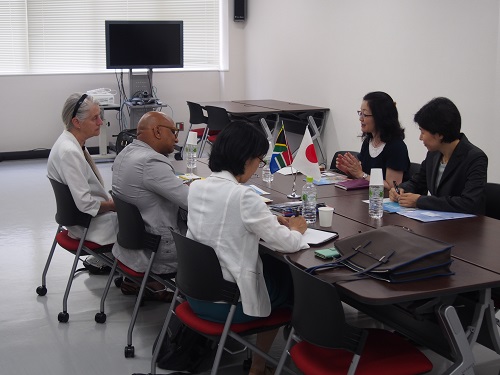 Exchange of opinions with the Graduate School for International Development and Cooperation (IDEC)
[Inquiries]
International Exchange Group, Hiroshima University