Hiroshima University (HU) and National Autonomous University of Mexico (UNAM) have been collaborating on entrepreneurship education since the end of last year, which triggered the talk about the possibility of inter-university agreement conclusion. After the discussion, on August 31, 2017, a signing ceremony for the agreement was held. From the UNAM side, Prof. Ken Oyama, Vice President (International Development) attended on behalf of the President and Prof. Takashi Takata, Executive Vice President, attended as a representative of HU.
At this ceremony, both sides agreed to foster students exchange. Another proposal includes a joint seminar on specific themes. The new partners will start a detailed discussion on these initiatives.
Prof. T. Takada, Executive Vice President and Prof. N. Hirami, Global Innovation Division Head of Center for Collaborative Research and Community Cooperation (HU) met with Prof. Juan Manuel Romero, Vice President of UNAM (in charge of innovation and technology transfer), and Ms. Jessica Asai during their visit. They exchanged opinions on potential collaboration on industry-academia collaboration and entrepreneurship education.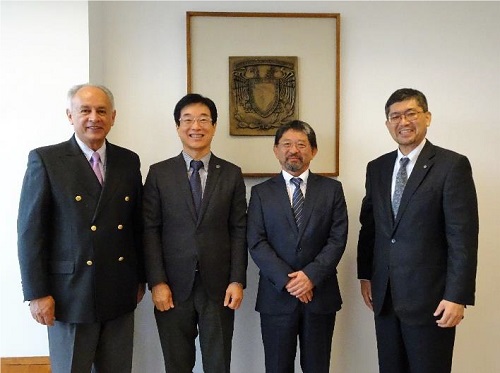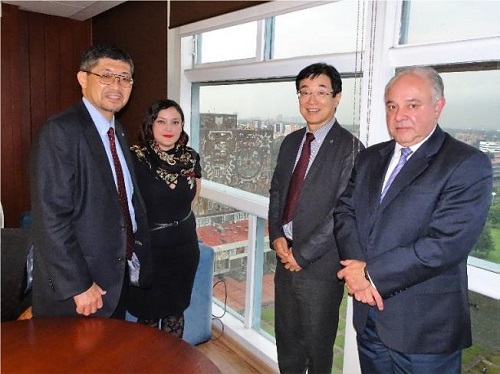 Discussion with Vice President Romero
[Inquiries]
Center for Collaborative Research and Community Cooperation,
Hiroshima University
TEL: 082-424-4313
E-mail: sangaku-renkei*office.hiroshima-u.ac.jp (Please replace * with @ when sending emails)