Capital Normal University-Hiroshima University Joint conference on Mathematics was held at the School of Mathematical Sciences of Capital Normal University (CNU) on September 21st and 22nd, 2017. Among a total of 15 participants from Hiroshima University (HU) were Professor Shunichi Kimura, Professor Hirofumi Wakaki, Associate Professor Nobuyoshi Takahashi, and students. CNU is one of the HU's partner universities, and we operate our Beijing Research Center, one of our overseas bases, in the premise of the university.
At the conference opening ceremony held in the morning of 21st, Professor Fang Fuquan, CNU's Vice President and Dean of School of Mathematical Sciences, introduced School of Mathematical Sciences, and gave welcome remarks to the participating teachers and students. The conference participants from CNU's School of Mathematical Sciences included Professor Li Hailiang, Professor Sun Shanzhong, Professor Yu Zuhuan, Professor Wu Yaping, and Professor Zhang Zhenlei. During the two-day conference, 18 speakers (teachers and students) delivered their lecture, and the participants had an active exchange of views in the fields of Algebra, Geometry, Topology, and Statistics.
On the afternoon of 21st, an information session of HU's School/Graduate School of Science was held for teachers and students of CNU, and over 70 undergraduate and graduate students were present. At the session, Professor Shunichi Kimura of the Department of Mathematics, Graduate School of Science, introduced HU to the audience. Tree ICU graduate students, who are currently studying at HU, talked about their study abroad experiences and research work at HU. One of the students said, "I hope you will come and study at HU, and we will be able to grow together".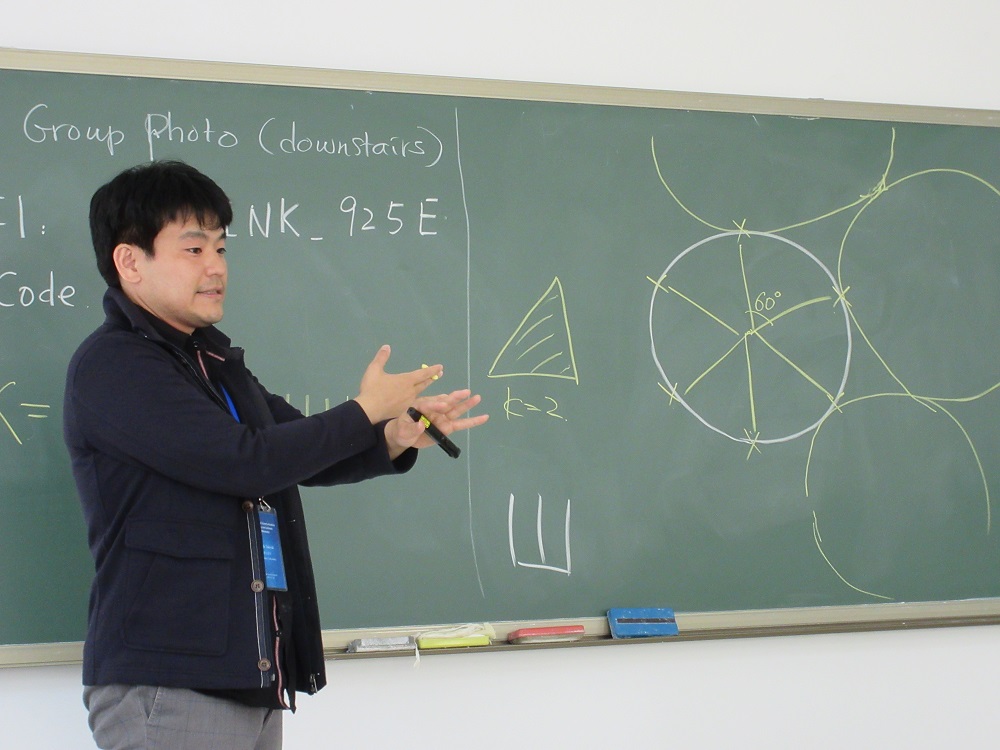 A scene from the conference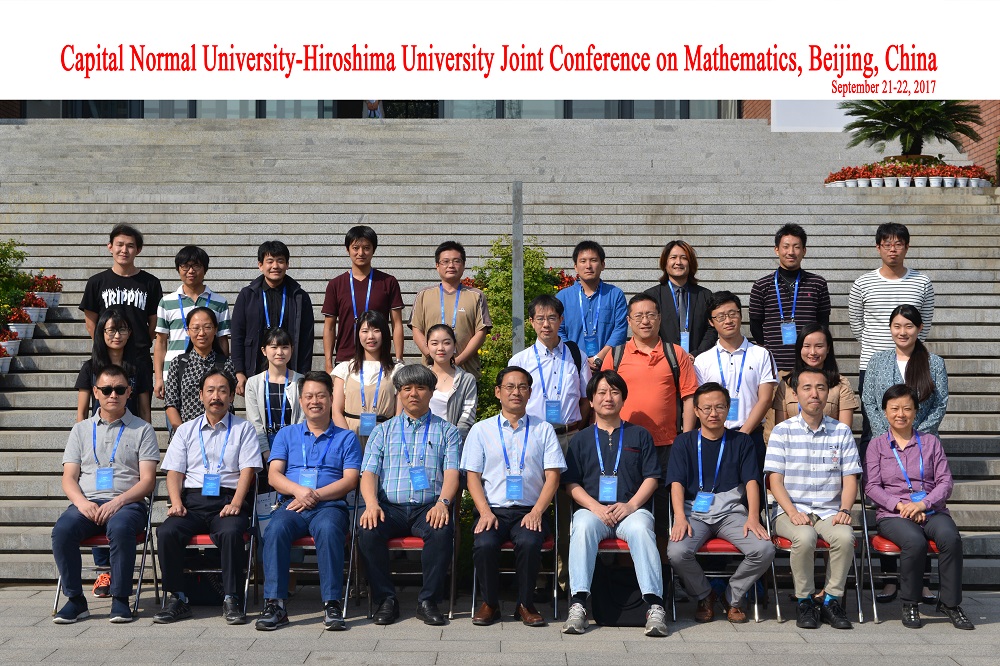 Group photograph of the participants
[Inquiries]
Shunichi Kimura
Graduate School of Science, Hiroshima University
Email:skimura(AT)hiroshima-u.ac.jp
(Please replace(AT)with @ when sending emails)