On 4th October 2017, Dr. Girish Sahni, Director General, and five delegates from the Council of Scientific & Industrial Research (CSIR) visited Hiroshima University (HU) Higashi-Hiroshima campus, accompanied by Mr. T. Armstrong Changsan, Consul General, Consulate General of India, Osaka-Kobe, Japan, and Dr. Purnima Rupal, Counsellor (Science and Technology), Embassy of India, Tokyo, and met with Hiroshima University President Mitsuo Ochi.
After a symposium where presentations were given about major research activities by both sides, a Letter of Intent (LoI) for future research collaborations between the two institutions was signed by President Ochi and Director General Sahni.
From October 2nd to 4th and continuing to 5th, the party is touring HU's research institutes and exchanging opinions with HU faculty about education and research.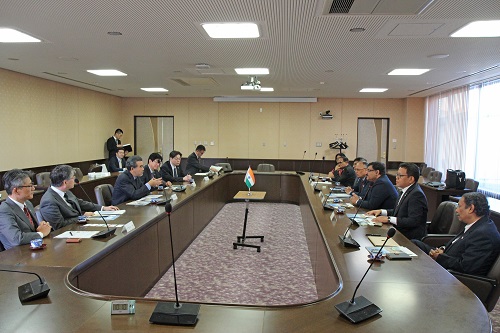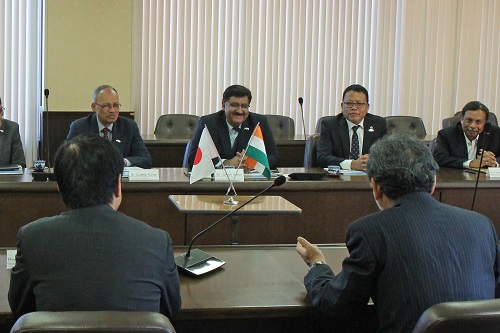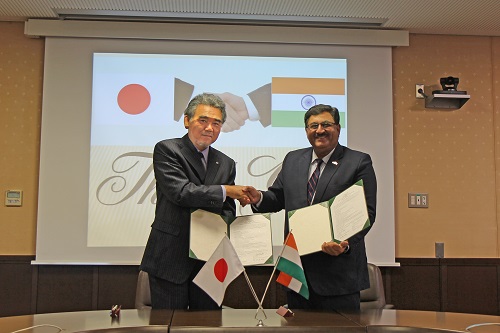 President Ochi (left) and Director General Sahni (right) with the signed LoIs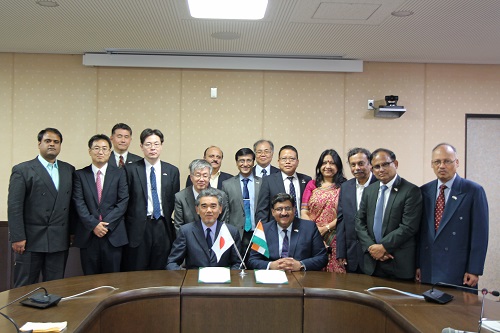 Group photo taken after the LoI signing ceremony
[Inquiries]
Public Relations Group, Hiroshima University
E-mail: koho*office.hiroshima-u.ac.jp (Please replace asterisk with @)