On Sept. 29, 2017, Hiroshima University attended the inaugural meeting of the Association of Universities for Japan-China-People Exchanges held in Northwest University (Xian City, China). HU President Mitsuo Ochi, Executive and Vice President Toshiyuki Sato, and Beijing Research Center Vice Director Zhang Lixin attended the meeting, and President Ochi delivered his address there.
This Association was established with the aim to strengthen mutual understanding through interaction of people on a wide variety of subjects and thus enhance friendship between Japan and China. It now has 8 universities from Japan and 14 universities from China as its members.
At the University Forum and the Research Report Meeting held in conjunction with the inaugural meeting, Executive and Vice President Sato delivered a lecture titled "The roles of educational exchange in the growth of society, economy and culture of Japan and China" in which he introduced the efforts made by HU.
At the same time, HU concluded an institution-level exchange agreement with five institutions; China Education Association for International Exchange (CEAIE), Northwest University, Xi'an International Studies University, Tianjin Normal University, and The Chinese University of Hong Kong, Shenzhen.
Currently, HU has 766 students from China and has concluded 69 institution-level exchange agreements with educational institutions in China. HU is determined to further develop academic exchange with universities in China.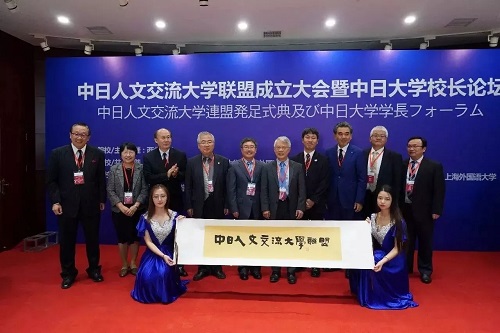 Inaugural Meeting of the Association of Universities for Japan-China-People Exchanges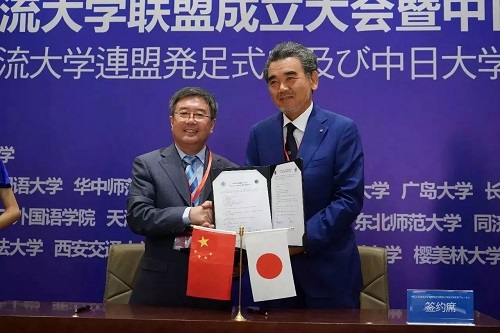 Conclusion of an university-level exchange agreement with Northwest University
[Inquiries]
International Exchange Group, Hiroshima University