The two-day summit with delegates invited from universities in Japan and Mexico ended on December 1st, 2017.
On the second day of the summit, there were keynote presentations by Dr. Kouichiro Yaginuma, Vice President, Kanda University of International Studies, and Dr. Juan José Serrato Velasco, Secretariat of Public Education(SEP), followed by a session themed "Future-Oriented for Japan-Mexico Universities Collaboration." Mr. Toshio Uno, Senior Advisor of Hirotec Corporation, a company that has its subsidiary in Mexico, stressed the importance of international internship by giving some case examples.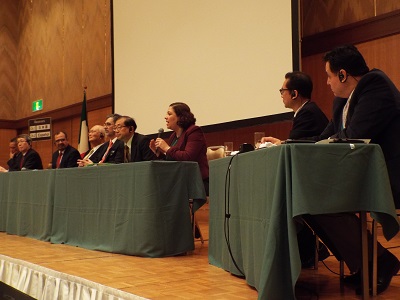 After all the sessions, President Mitsuo Ochi of Hiroshima University and Dr. Jaime Valls Esponda, Executive Secretary General, National Association of Universities and Higher Education Institutions (ANUIES) read out the joint statement as follows: "We will continue to hold the Japan-Mexico Rectors Summit to promote more industry-academia-government collaborations between Japan and Mexico." The statement was adopted and summit ended with applause from the summit participants.
The next rectors' summit is scheduled to be held at the Universidad Nacional Autonoma de Mexico(UNAM).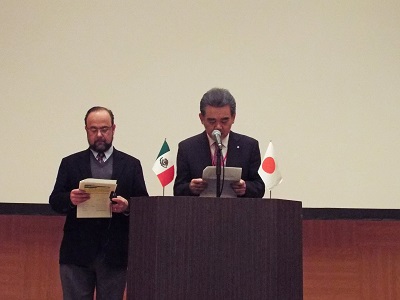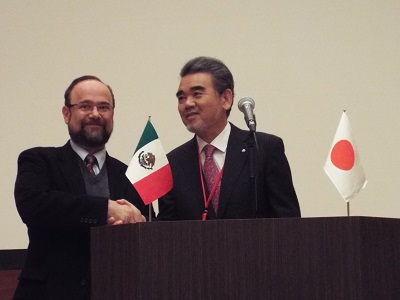 Inquiries:
International Exchange Group, Hiroshima University