On August 30th 2018, Hiroshima University signed an exchange agreement with China Association for International Exchange of Personnel (CAIEP).
Prior to the signing ceremony, a meeting was held between Mr. Xia Mingjiu (Deputy Administrator of the State Administration of Foreign Experts Affairs; SAFEA) and HU President Mitsuo Ochi. During the meeting, opinions were exchanged on various topics such as further expanding research exchange between Japan and China. Afterwards, the signing ceremony was held where Mr. Yi Fanping (Deputy Director of Department of Cultural and Educational Experts, SAFEA) and HU President Ochi, representatives from both sides, signed the agreement. The ceremony was also attended by Mr. Ruan Xiangping (Minister-Counsellor of the Embassy of the People's Republic of China) and Mr. Kuang Mahua (Chief Representative of the Representative Office in Japan, CAIEP).
With this agreement as momentum, it is expected that joint research and academic exchange between the two countries will be further promoted.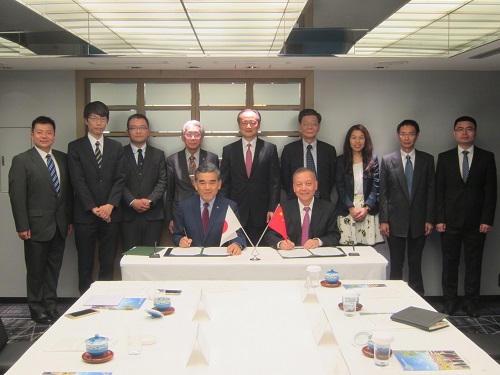 [Inquiries]
International Exchange Group, Hiroshima University