On September 10th 2018, Professor Duoyou Chen, Dean of The School of Japanese Languages and Cultures & The School of Asian Languages and Cultures, Guangdong University of Foreign Studies (GDUFS), visited Higashi-Hiroshima Campus of Hiroshima University and met with HU Executive and Vice President Toshiyuki Sato.
During the meeting, HU explained about the exchange records between HU and universities in China, and both universities had a discussion on promoting researchers and students' exchange.
GDUFS was established from the merging of Guangzhou Foreign Languages Institute and Guangzhou Foreign Trade Institute in 1995. Now, it plays a leading role on language education in China.
It is hoped that academic exchange between both universities will be further promoted.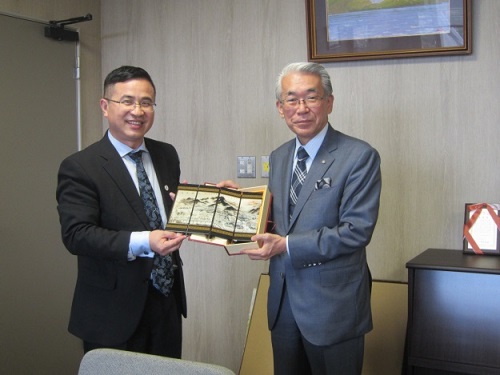 Dean Chen (left) and Executive and Vice President Sato (right)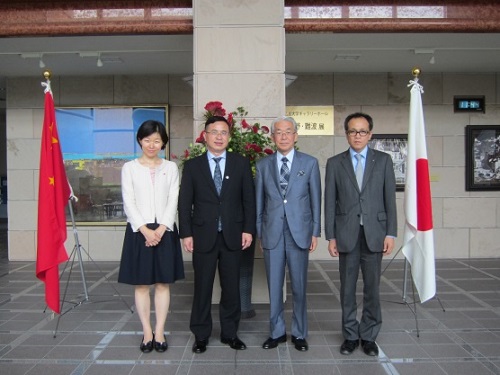 [Inquiries]
International Exchange Group, Hiroshima University