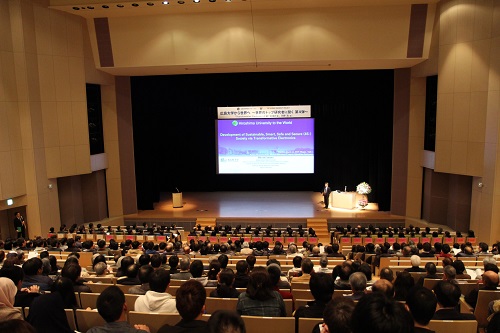 On March 11th, 2019, Hiroshima University invited Professor Hiroshi Amano of Nagoya University Institute of Materials and Systems of Sustainability and held a lecture entitled "From Hiroshima University to the world: The 4th edition of wisdom from world-renowned researchers". There were about 700 participants including local high school students who were engrossed with his lecture.
Professor Amano was awarded the Nobel Prize in Physics 2014 together with Professor Isamu Akasaki and Professor Shuji Nakamura "for the invention of efficient blue light-emitting diodes which has enabled bright and energy-saving white light sources".
In the lecture Professor Amano said, "It is only through innovation that people can enjoy the benefits it brings". He revealed that he decided to work on LED research since the cathode-ray tube of the computer had a large amount of electricity consumption when he was a university student. He also talked about the challenges he overcame during his research inventing the blue-emitting diode using gallium nitride, which was thought impossible among researchers back then. Professor Amano is now collaborating with companies to develop future innovators.
After the lecture, high school students and HU students asked many good questions, which impressed Professor Amano.
Following the lecture, President Mitsuo Ochi of Hiroshima University awarded Professor Amano with the title: "Hiroshima University Honorary Distinguished Professor".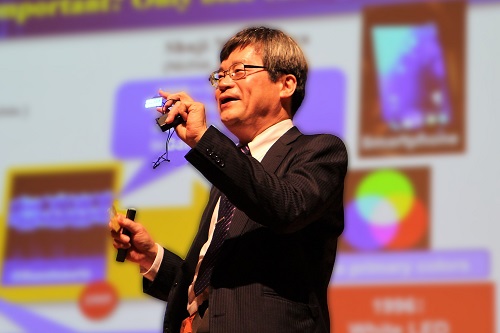 Professor Amano with the blue-emitting diode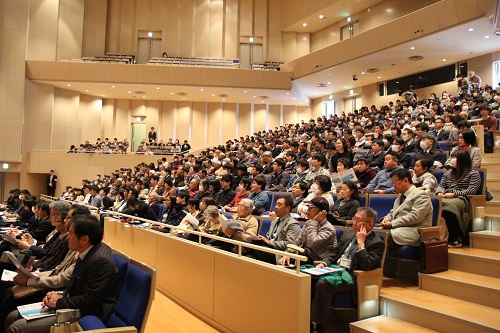 The participants filling the hall drawn to Professor Amano's lecture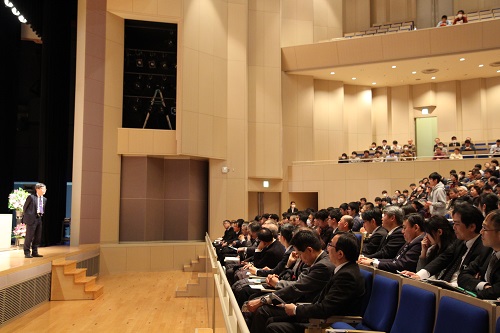 There were many enthusiastic questions from high school and HU students.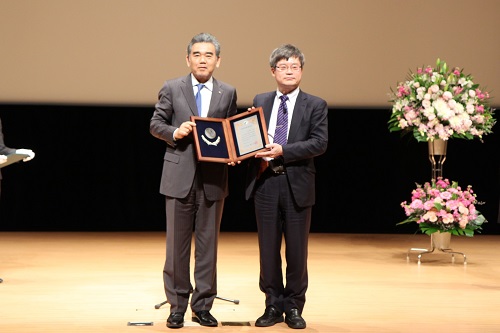 Professor Amano (right) receiving the Commemorative Shield of the Honorary Distinguished Professor
[Inquiries]
Hiroshima University Public Relation Group
Email: koho*office.hiroshima-u.ac.jp (Please replace * with @)