On May 20th 2019, Hiroshima University (HU) held the "90th Hiroshima University Lecture Meeting" on its Higashi-Hiroshima Campus entitled "The situation surrounding Egypt, and the bilateral relations between Japan and Egypt", inviting H.E. Ambassador Masaki Noke, Japanese Ambassador to Egypt, as the lecturer for the day.
In his lecture, Ambassador Noke explained the Egyptian history based on the geographical background of that nation, as well as the recent cooperative relationship between Japan and Egypt referring to the Egypt-Japan University of Science and Technology (E-JUST). The lecture was attended by an audience of about 90 people consisting mainly of students and staff of HU, who intently listened as he shared his story. Following the lecture, a lively question-and-answer session took place.
HU has been actively promoting exchange with universities in Egypt to date, and as part of such efforts, it opened "Hiroshima University Cairo Center" on the campus of Cairo University in March 2016. Not only that, HU has so far concluded an inter-university exchange agreement with 7 universities and institutions in Egypt including Cairo University.
HU is determined to continue its efforts to further strengthen partnership with Egypt in terms of education and research.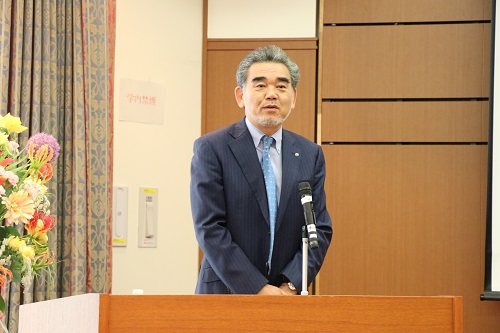 President Ochi's opening remarks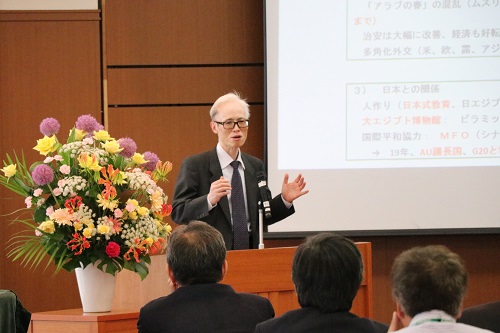 Ambassador Noke delivering lecture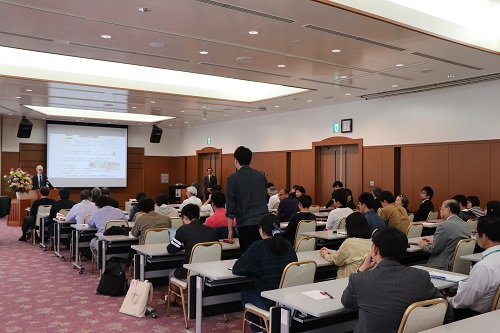 Question-and-answer session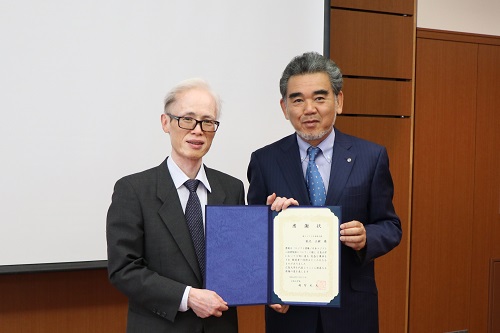 A letter of appreciation and a gift presented to Ambassador Noke
[Inquiries]
International Exchange Group, Hiroshima University