On October 11th 2019, President Ochi, Executive Vice President Sato (in charge of International/Peace/Fund), Vice President Maruyama (in charge of International Exchange) and Dr. Hide (Dean of School of Medicine) had a meeting with Professor Idrus A. Paturusi, Former Rector of Hasanuddin University and others in Hiroshima city.
This meeting was held when Professor Idrus and his colleagues came to Hiroshima to attend the 5th Japan-Indonesia Rectors' Conference hosted by Hiroshima University on October 10th and 11th. During the meeting, both parties actively exchanged opinions on the expansion of academic exchange with Hasanuddin University, especially on international joint research and student exchange in the medical field.
Hasanuddin University is a prestigious national university located in Makassar in east Indonesia. Hiroshima University concluded an inter-university exchange agreement with Hasanuddin University in 1997 and both universities have promoted active exchange especially in the medical field since then. Both universities have maintained a close relationship with delegates from Hasanuddin University visiting Hiroshima University in February 2018 and President Ochi and Executive Vice President Sato visiting Hasanuddin University in February earlier this year.
It is hoped that after this meeting, exchange between both universities will be further promoted.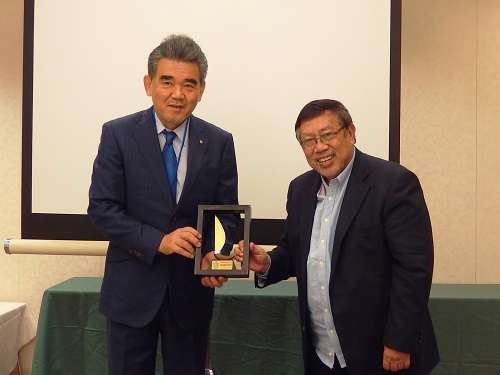 Commemorative Photo
Professor Idrus (right) and President Ochi (left)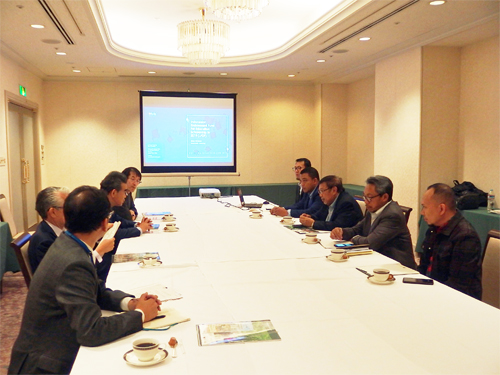 [Inquiries]
International Exchange Group, Hiroshima University