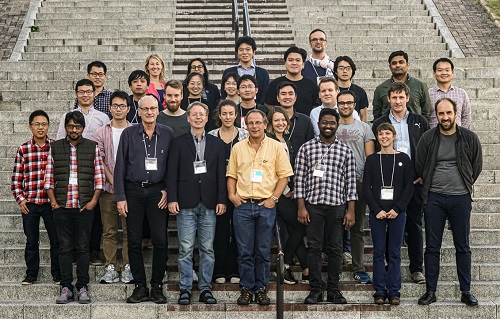 From October 20th through November 2nd, "MIRAI PhD School 2019", a two-week event focusing on Materials Science for PhD students and early post-doc level researchers was jointly organized by Hiroshima University (HU), Chalmers University of Technology and Japan Proton Accelerator Research Complex (J-PARC). This event was held under the framework of "MIRAI Project", academic collaboration project by 8 Japanese universities including HU and 7 Swedish universities.
This course was planned and carried out by Dr. Eike F. Schwier, Assistant Professor of HU Hiroshima Synchrotron Radiation Center (HiSOR), and Dr. Yasmine Sassa, Assistant Professor of Chalmers University of Technology. Both of them were participants of "MIRAI Materials Science Workshop" held in May 2018 in Kyushu University.
Lectures by specialists, group work sessions, poster presentations and hands-on experiments were held under the theme of "Electronic and Magnetic Properties of Materials Using Large Scale Facilities".
After finishing the one-week course in HU, participants moved to J-PARC (Tokai-mura, Naka-gun, Ibaraki) to join lectures and hands-on experiment sessions on neutron scattering and muon spin rotation.
Students and postdoctoral fellows (7 from Japanese and 12 from Swedish universities) from various specialized fields participated and built a useful network for the future through group works and discussions.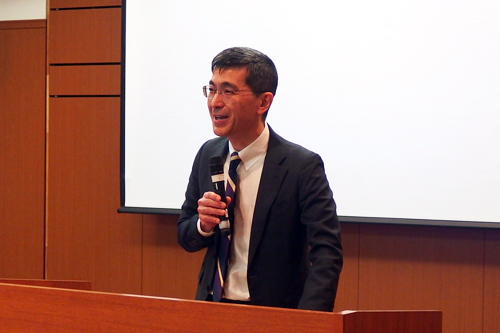 HiSOR Director Shimada delivering an opening remark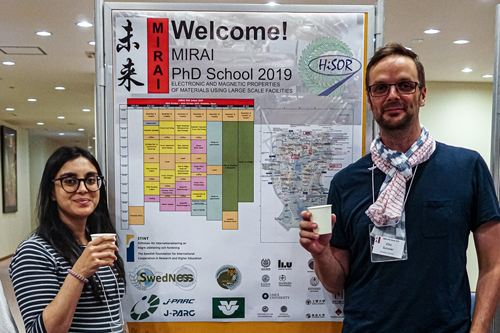 Assist. Professor Yasmine Sassa (Left) and Assist. Professor Eike F. Schwier (Right)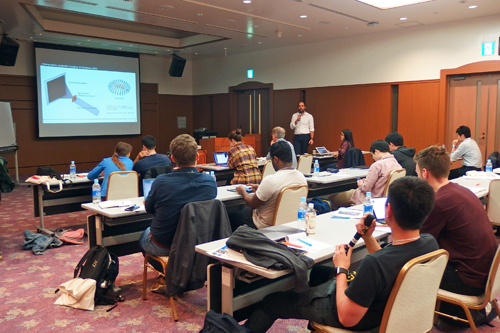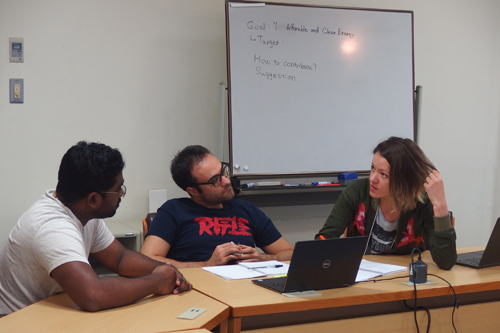 At the group work session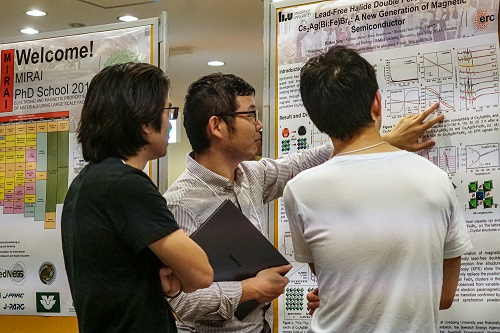 At the poster presentations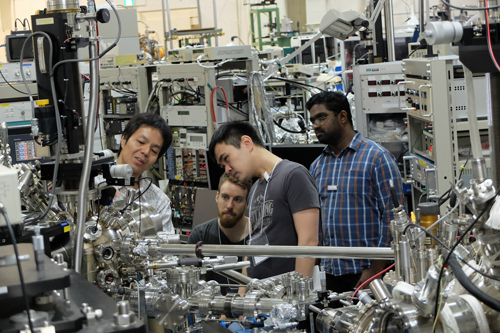 Hands-on experiment at HiSOR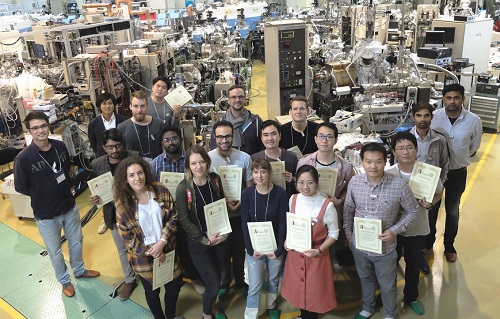 Participants holding their certificates
[Inquiries]
International Exchange Group, Hiroshima University