On November 18, Ms. Setsuko Thurlow, an activist working towards the abolition of nuclear weapons as an atomic bomb survivor, gave a lecture at the Higashi Hiroshima Campus.
Ms. Thurlow's lecture appealed the importance of each person acting towards the abolition of nuclear weapons, based on her own experiences, along with the wishes of the A-bomb survivors.
When Ms. Thurlow was 13 years old, she was exposed to the atomic bombing while she was at the military headquarters participating on a student mobilization program. The building collapsed, but she stayed alive.
"As a survivor, I must share my experience to the people around the world", she said while sharing her thoughts on the anti-nuclear movement. She concluded the lecture by saying "I am embarrassed that Japan, the only A-bombed country, will not ratify the nuclear weapons ban treaty. I want you to act".
The venue was full with about 160 people including local citizens, Japanese students and international students who listened to the lecture eagerly.
After the lecture, an exchange meeting was held with HU students including a lively discussion session with questions such as "How can I contribute to world peace as a student of Hiroshima University?"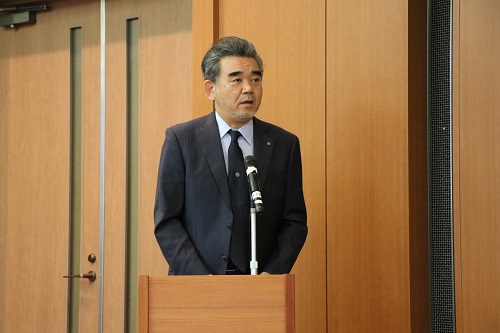 President Ochis's welcoming remarks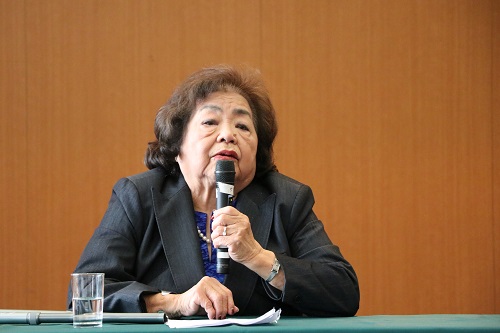 Ms. Setsuko Thurlow delivering a lecture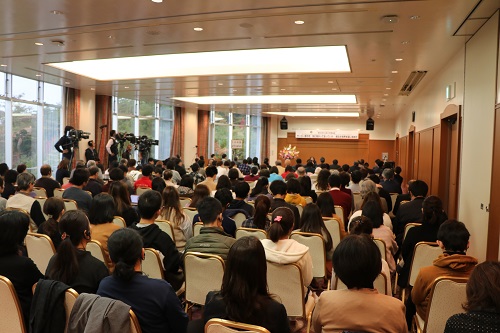 Participants listening to Ms. Thurlow's lecture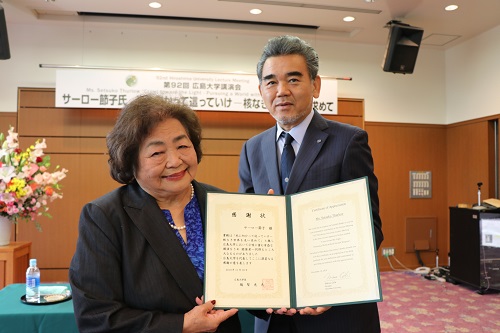 A letter of appreciation and a gift given to Ms. Thurlow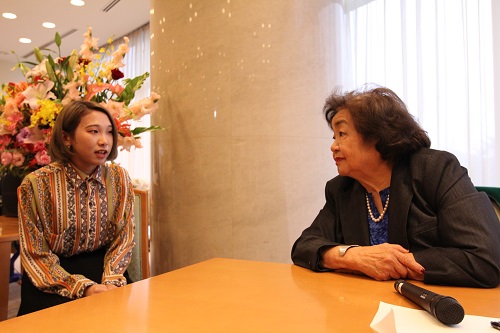 Exchange meeting with HU students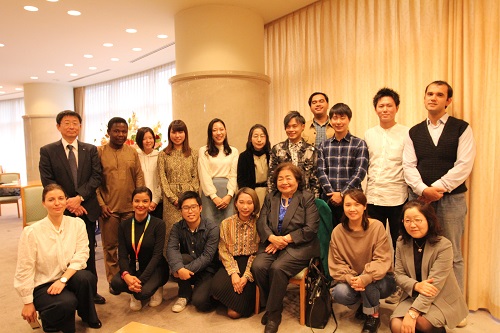 Commemorative photo with students
[Inquiries]
International Exchange Group, Hiroshima University