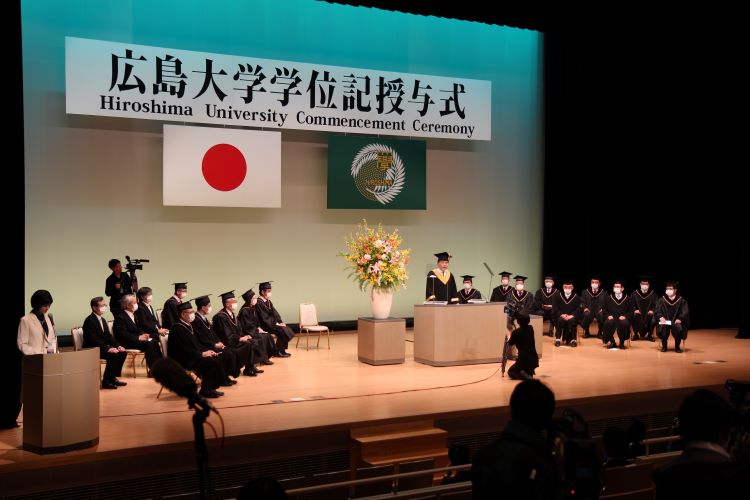 On March 23, 2020, the 2019 HU Commencement Ceremony was held at the Satake Memorial Hall on the Higashi-Hiroshima Campus.
In light of the current situation of the novel coronavirus outbreak in Japan, HU determined to change the ceremony venue from the Higashi-Hiroshima Sports Park Gymnasium Hall to the Satake Memorial Hall on the Higashi-Hiroshima Campus.
To prevent further spread of the virus infection, only the selected number of the graduating students representing each School or Graduate School could attend the ceremony. The duration of the event was also significantly reduced. The state of the ceremony was recorded and uploaded on YouTube. In the afternoon, each School organized a diploma-awarding ceremony for a total of 3,671 new graduates (2,344 undergraduate students, 11 Special Course students, and 1,316 graduate students).
In his ceremonial speech, President Ochi talked about how to cope with the string of global-scale problems like the current infectious pandemic. He emphasized the importance of not only learning "how" (the methods) but keep on training the mind to think "why" (the reasons). "All of you are about to set sail onto an unknown ocean. In your journey across the seas, there may be times when you are hit by a storm or lose your sense of direction. At such times, I am certain that you will be able to overcome the difficulties as long as you set yourself up proper questions and never stop thinking about solutions to them.", said President Ochi encouraging the new graduates.
"I was a little nervous, but I am glad I can finally celebrate this day. Throughout my student life at Hiroshima University, I have made many friends and learned the importance of mutual understanding across countries. After returning home, I would like to work as a faculty member at a Chinese university using the knowledge I gained at HU" said Mr. Yu Jiacheng from the Graduate School of Letters who participated as the representative of the doctorate students.
President's full Ceremonial Speech (English)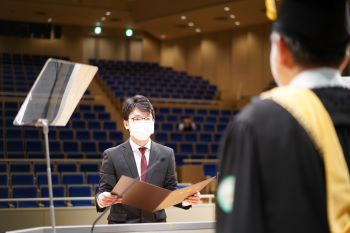 2019 Commencement Ceremony (HU's official YouTube channel)
The video of the 2019 Commencement Ceremony (Graduation Ceremony) is now available on YouTube. Click here.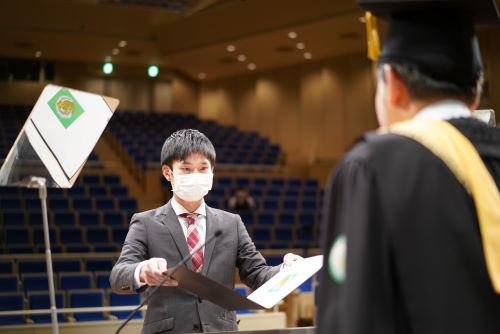 One of the student representatives receiving his diploma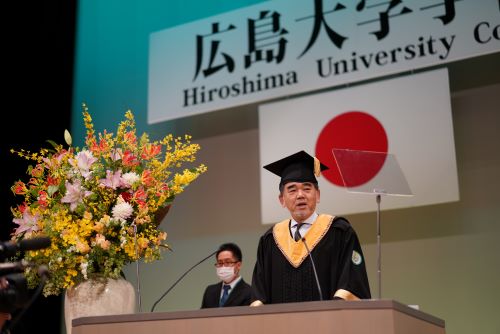 President's Ceremonial Speech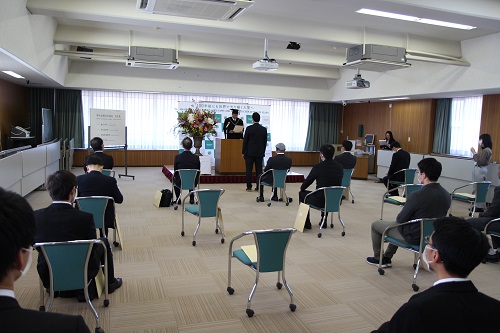 Degree Awarding Ceremony - Graduate School of Engineering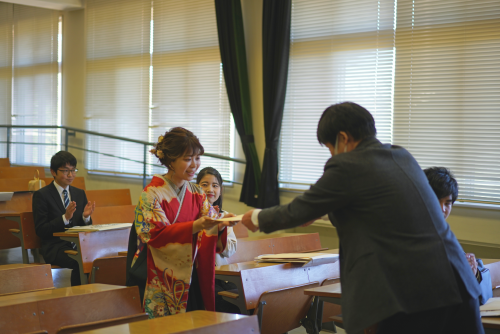 Degree Awarding Ceremony - Graduate School of Integrated Arts and Sciences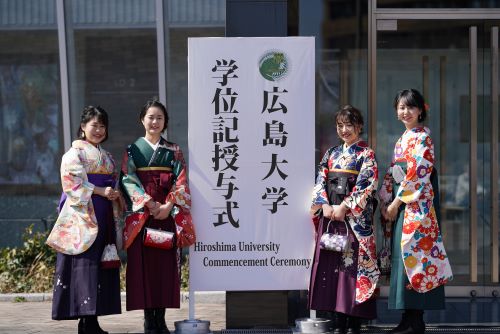 Commemorative photo in front of the ceremony venue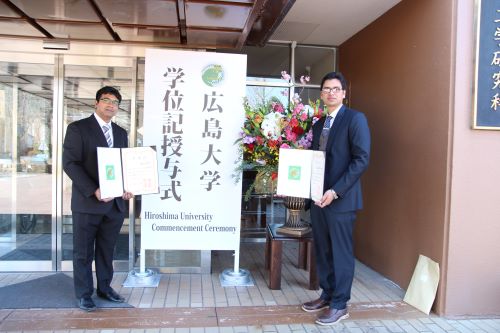 Graduation signboards installed outside the different Schools/Graduate Schools for commemorative photos
※A recap video and photos of the Commencement Ceremony will be released on HU's website and official social media.
[Inquiries]
Hiroshima University, Public Relations Group
TEL: 082-424-6762
E-mail: koho*office.hiroshima-u.ac.jp (Please replace * with @)