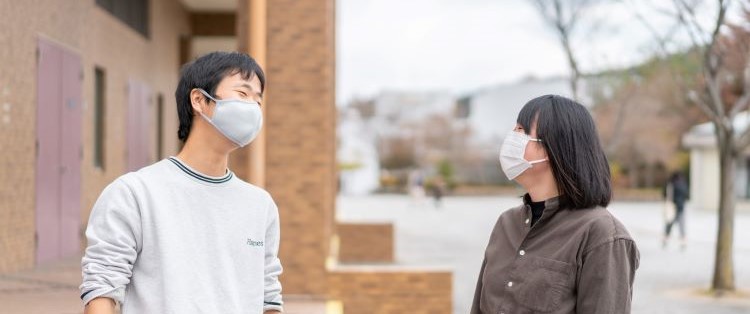 Recently, HU has identified confirmed cases of COVID-19 among students attending the Higashi-Hiroshima Campus. All cases are mild and are believed to have acquired infection off-campus. HU is doing its utmost to prevent the spread of infection. Classes and research activities at each campus will continue as usual.
There is no change in the schedule of the final examinations, which began on February 1. The cafeteria, CO-OP store, and libraries are open as usual.
To HU students, parents, and guardians, please be assured that HU is making a concerted effort towards preventing infection.
(Photos were taken on February 1, 2021, at the Higashi-Hiroshima Campus)
About infection prevention measures on campus
During the current examination period, HU is thoroughly implementing infection prevention measures at libraries and cafeterias.
[Notices for students]
*Available on HU's website or the student information system "Momiji."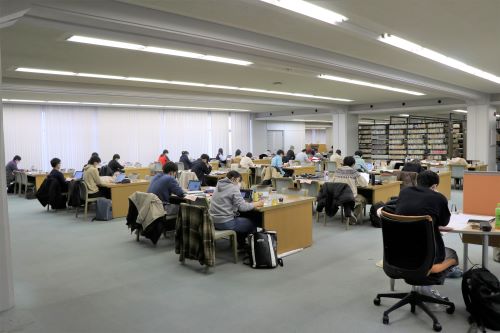 Seating arrangements at studying spaces
Students are not allowed to seat face-to-face
Central Library
Control of entry and exit of users with card keys. Non-HU members are not allowed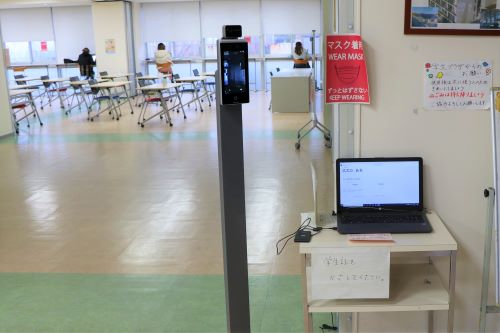 Student Plaza
Temperature check and record of entry and exit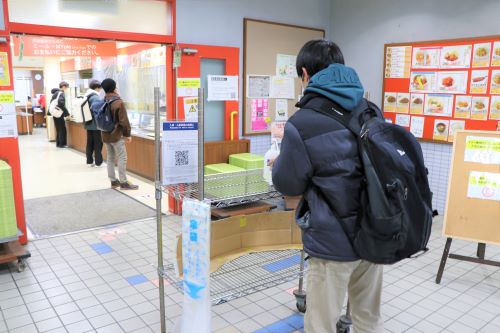 CO-OP cafeteria
Hand sanitizer dispenser and QR code for entry record installed at the entrance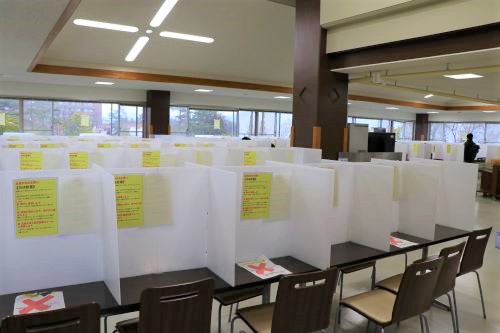 Seating arrangements and acrylic panels have been installed between tables
About mental health care
In addition to providing mental health care for students, the Health Service Center continues to share information on how to deal with anxiety, stress relief methods, and relaxation to maintain mental health.
Health Service Center, Hiroshima University
TEL: 082-424-6186 (Department of Mental Health)
E-mail: mental*hiroshima-u.ac.jp (Please replace * with @)
About financial support
HU started the Emergency Aid for HU Students, an initiative to help home and international students facing financial difficulties due to a sharp decrease in income from their part-time works. The Aid issues 30,000 yen per month to each qualified individual.
The following page summarizes the support provided by HU to students who are in financial difficulty due to a sudden change in household income amid COVID-19.
[Inquiries]
Public Relations Group
E-mail: koho*office.hiroshima-u.ac.jp (Please replace * with @)