Yunita Anugerah Pritawati (24), an international student from Indonesia, delivered an acknowledgment speech on behalf of the graduating international students during Hiroshima University's degree conferment ceremony last March 23, 2021. Yunita decided to come to Japan to study after attending an information session about studying abroad when she was a high school student. Upon arriving in Japan, she learned the Japanese language for the first time. After graduating from a technical college in Kitakyushu, she transferred to the School of Engineering at Hiroshima University, where she is now graduating.
"I felt that Hiroshima University cares about international students and is very supportive. The university is rich in nature and offers a good living environment for students. There are also various international exchange events, and the experience of studying abroad at Hiroshima University is something I will treasure for the rest of my life." In front of President Mitsuo Ochi, Ms. Yunita, who attended the ceremony dressed in a long-wished-for kimono, expressed her gratitude in excellent Japanese.
"It was a relief to be able to shop and go to university by bicycle, even amid the Coronavirus pandemic. The library is open until 10 p.m., so I was able to get a lot of work done," she commented with a smile. After graduation, she plans to work for a Japanese manufacturer, making use of her technical expertise.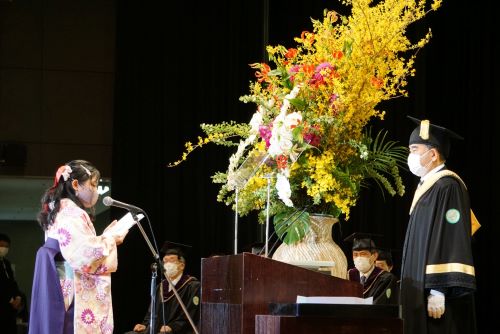 Ms. Yunita expressing her gratitude on behalf of the international students.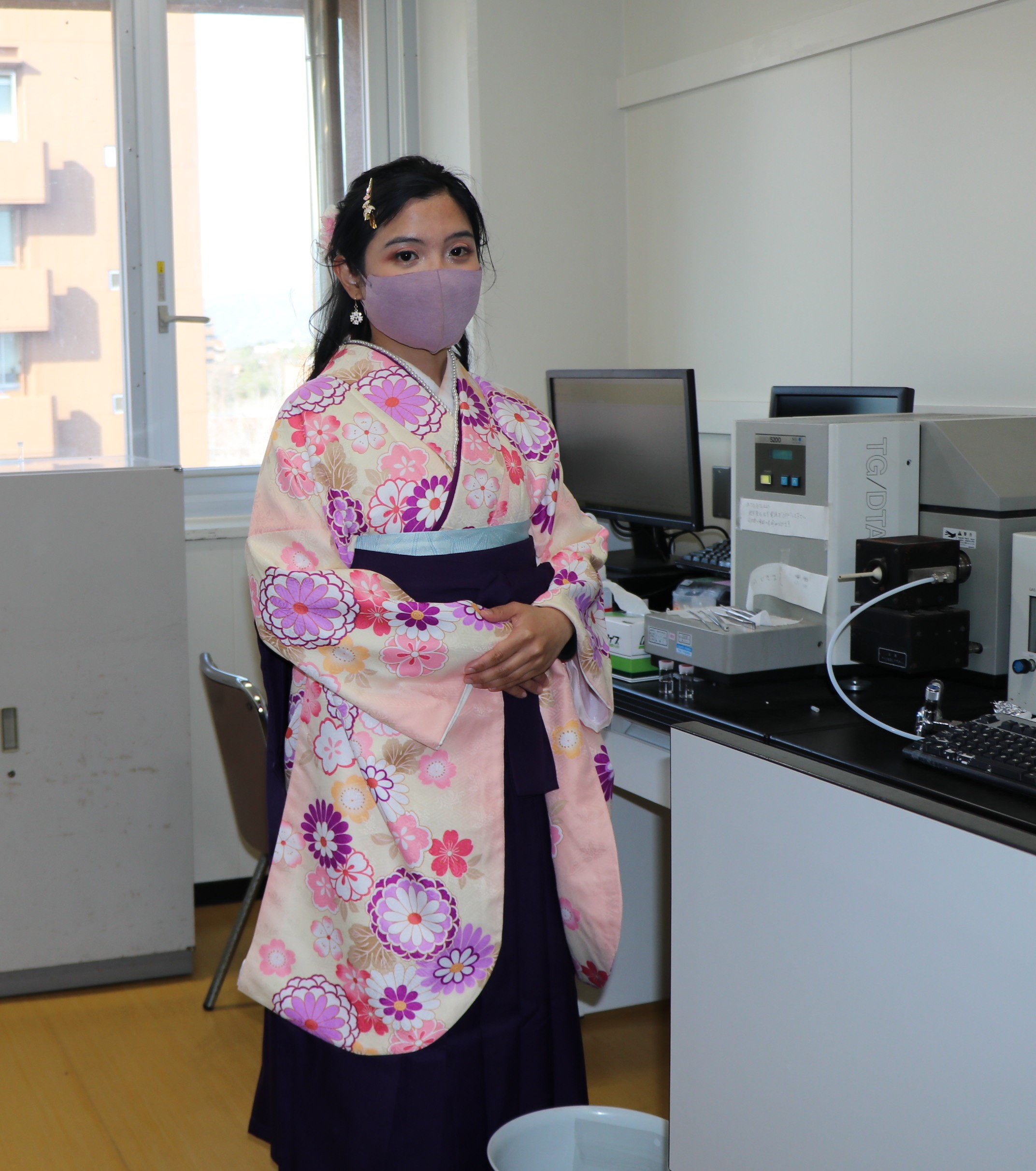 [Inquiries]
Hiroshima University, Public Relations Group
E-mail: koho*office.hiroshima-u.ac.jp (Please replace*with @)