"State of Emergency" has been declared to Hiroshima Prefecture.
Hiroshima University requests all students as attached files to protect your, your family's, and friends' precious life, and to get things to return to normal as soon as possible.
If any of the following apply to you, please inform the university by filling in the web form from HU's Health Service Center website. The Center will answer your concerns and questions, if necessary.
You will take (have taken) a COVID-19 PCR/antigen test.
You have been diagnosed with COVID-19.
You have been in close contact with a COVID-19 patient.
Learn more about infection prevention measures here↓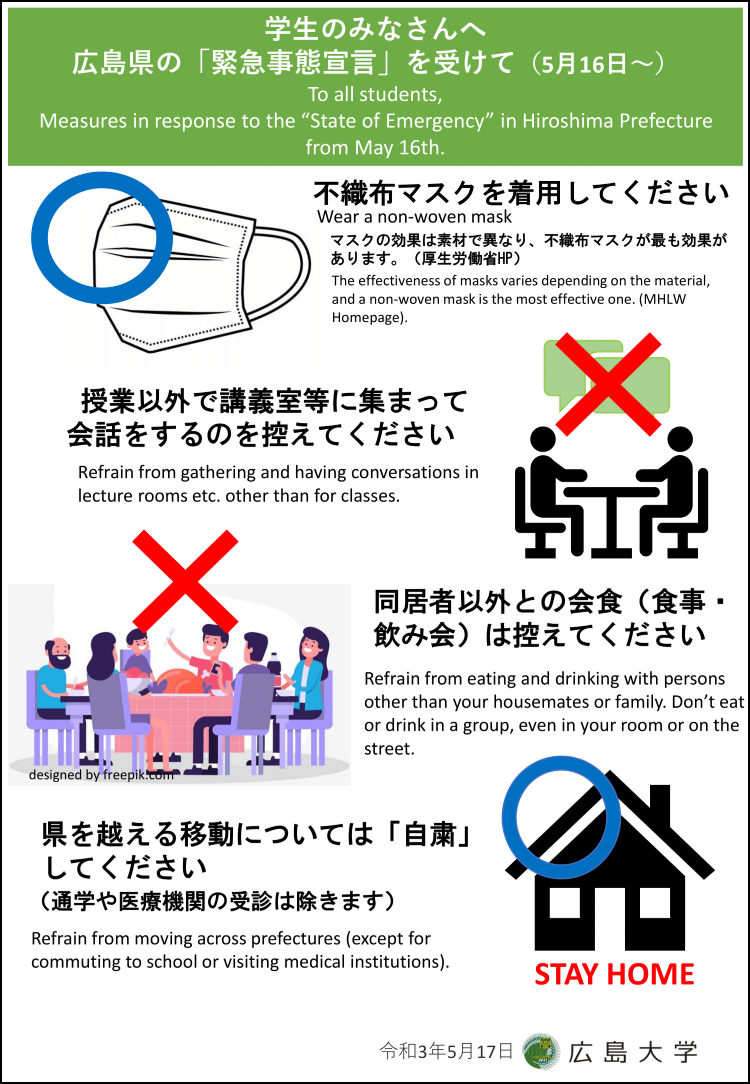 [Inquiries]
Hiroshima University, General Affairs Group