On October 27, 2021, HU celebrated the opening of its new international exchange facility — the Phoenix International Center MIRAI CREA.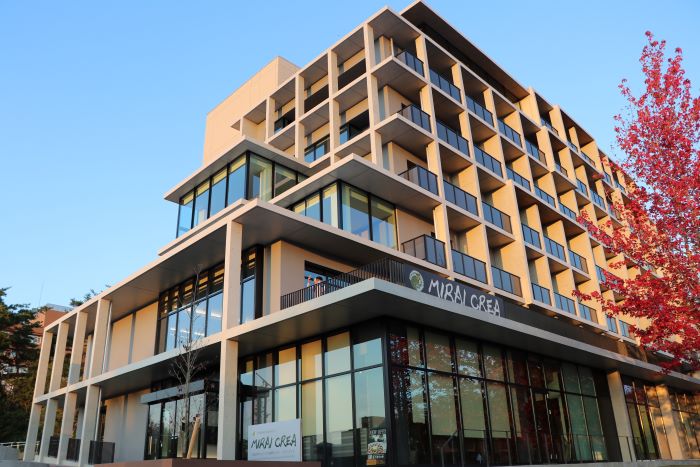 "As the name MIRAI CREA suggests, we would like to run this facility as a focal point for international activities of Hiroshima University to shape the future," said HU President Mitsuo Ochi at the opening ceremony held after the ribbon-cutting.
Higashihiroshima City Mayor Hironori Takagaki and Hiroshima Prefecture Vice Governor Hitoshi Yamada also delivered their addresses.
HU presented a letter of appreciation to Mr. Namba Hirato, who has made outstanding contributions over the years, including paintings for the university and this facility.
After the ceremony, MIRAI CREA was opened to the public for an inside tour around the multipurpose spaces, meeting rooms, and residential areas.
In addition, a symposium was also held to commemorate the opening, both in face-to-face and online formats.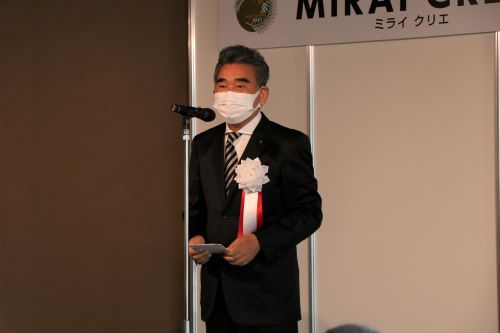 Greetings by President Ochi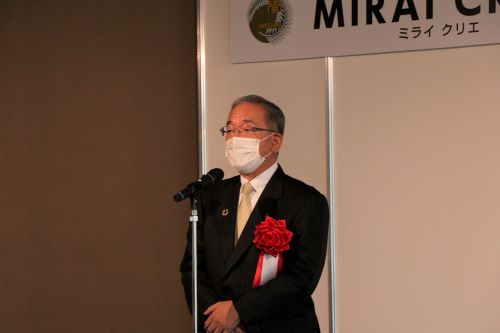 Greetings by Mayor Takagaki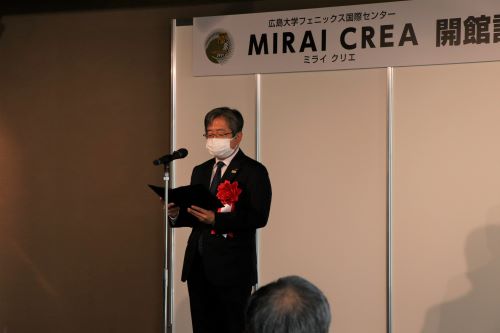 Greeting by Vice Governor Yamada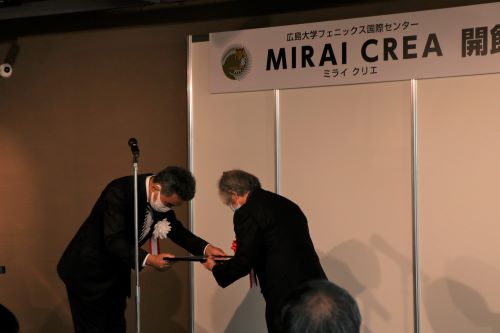 President Ochi presents certificate of appreciation to Mr. Namba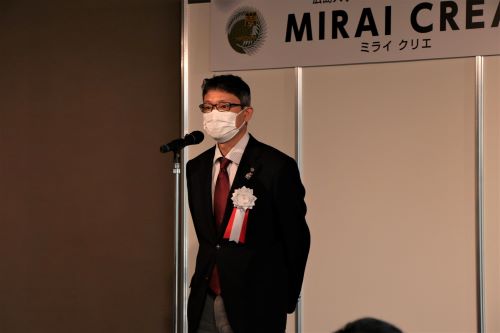 Greetings by Executive Vice President Abe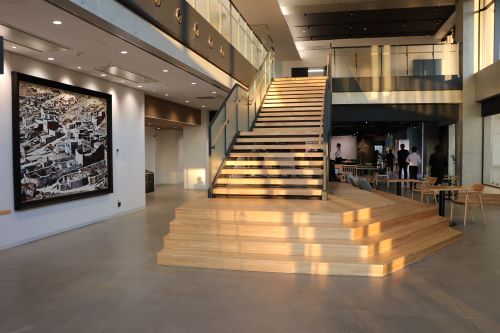 Entrance on the 1st floor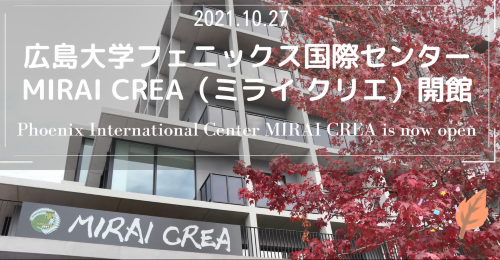 MIRAI CREA Highlights (Video)
[Inquiries]
Hiroshima University
Office of Research and Academia-Government-Community Collaboration, Community Cooperation Division
chiikirenkei * office.hiroshima-u.ac.jp (Please replace * with @)