On May 18, 2022, Dr. Abdulla Rasheed Ahmed, Minister of State for Education, Republic of the Maldives, paid a courtesy call to the Higashi-Hiroshima Campus of Hiroshima University (HU) and engaged in discussion with HU President Mitsuo Ochi.
The Minister's visit to Japan was intended to promote the modernization of education in the Maldives and its influence on Maldivian policy through a study tour of the Japanese educational system. During the meeting, opinions were shared on various topics such as the state of education in both nations and the possibility of exchange between HU and universities in the Maldives.
Going forward, we hope to further the collaboration with universities and research institutions in the Maldives.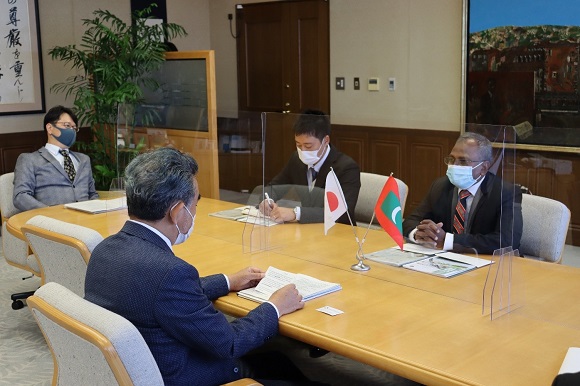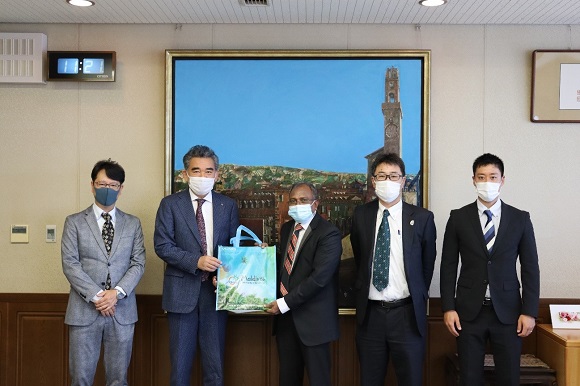 Inquiries
Global Initiatives Group, Hiroshima University
TEL: 082-424-6042
Email: kokusai-kyoten*office.hiroshima-u.ac.jp
(Please replace * with @.)