On June 12, 2023, President Robert Y.S. Chen of National Pingtung University, Taiwan (NPTU) and his colleagues, paid a courtesy call to the Higashi-Hiroshima Campus of Hiroshima University (HU) and engaged in discussion with Executive Vice President in charge of Global Initiatives, Shinji Kaneko. Vice President in charge of International Exchange/Japanese Language Education, Yasushi Maruyama and Assistant Professor Liu Xing (Graduate School of Humanities and Social Sciences) also attended the meeting.
During the meeting, views were exchanged on various topics such as student exchange and joint research between the two universities.
HU has concluded 14 inter-university international exchange agreement with 13 Taiwanese institutions and 28 inter-faculty international exchange agreements with 23 Taiwanese institutions, and currently 22 students from Taiwan are studying at HU.
In October 2018, HU President Mitsuo Ochi and his colleagues visited the Ministry of Education of Taiwan and 4 national universities, and held an HU Taiwan friendship meeting (alumni association meeting) in the city of Taipei. In December 2019, HU welcomed the delegation from National Sun Yat-sen University led by President Ying-Yao Cheng, thereby deepening the exchange with Taiwan.
The visit is expected to promote exchanges with Taiwanese universities and research institutions, including NPTU.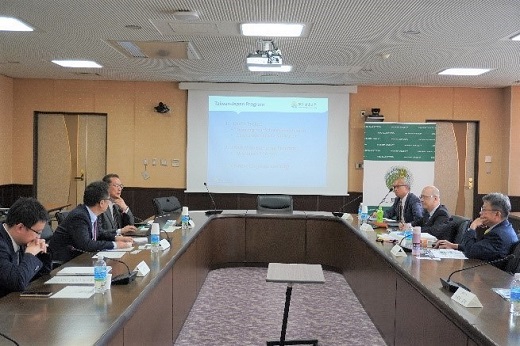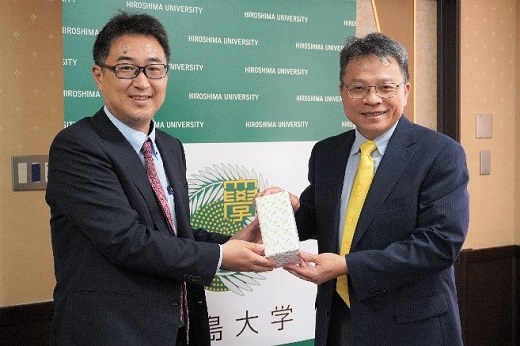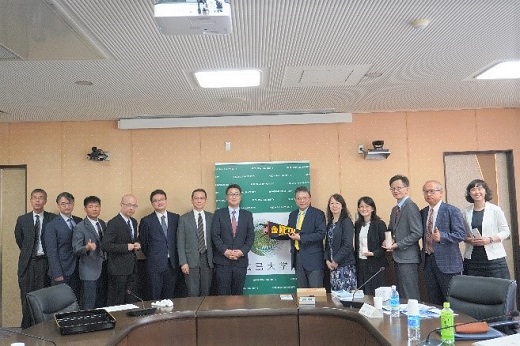 Commemorative photo of the participants
Inquiries
Global Initiatives Group, Hiroshima University
TEL: 082-424-6042
Email: kokusai-kyoten*office.hiroshima-u.ac.jp
(Please replace * with @.)