On July 14, 2023, Dr. Bernd Justin Jütte, Vice Principal for Global Engagement for the University College Dublin (UCD) College of Social Sciences and Law, Ireland, paid a courtesy call to the Higashi-Hiroshima Campus of Hiroshima University and engaged in discussion with President Mitsuo Ochi. In addition to Mr. Takehiro Kagawa, Chairperson of the Hiroshima Peace Culture Foundation, Executive Vice President in charge of Global Initiatives, Shinji Kaneko, and Professor Hideki Kuwajima (Graduate School of Humanities and Social Sciences), attended the meeting.
During the meeting, views were exchanged on various topics such as future cooperation between the two universities, with the aim of nurturing the next generation of youth from Hiroshima and Ireland, who share a common foundation in their desire for peace. After the meeting, the participants observed the campus from the roof of the administration building.
UCD is one of the leading Irish national universities, headquartered in Belfield, Dublin 4, and has produced many outstanding researchers since its founding in 1854. The visit is expected to promote exchange with universities and research institutions in Ireland, including UCD.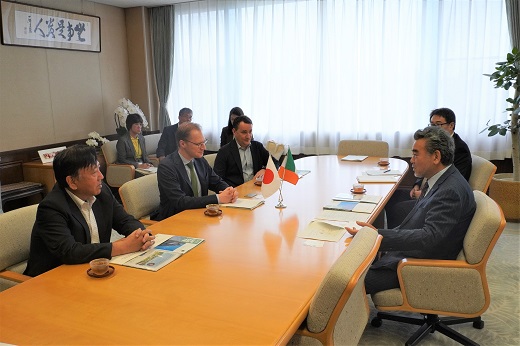 During the meeting with President Ochi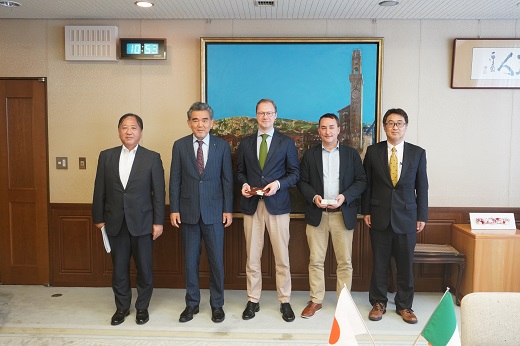 After the meeting with President Ochi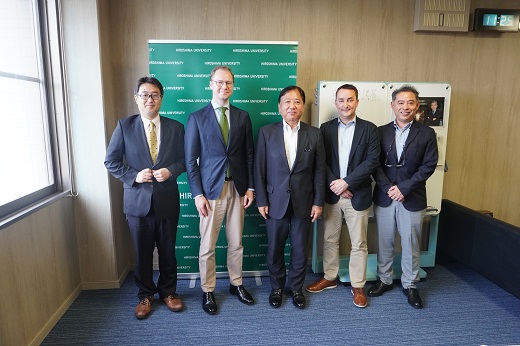 After the meeting with Executive Vice President Kaneko
Inquiries
Global Initiatives Group, Hiroshima University
TEL: 082-424-6042
Email: kokusai-kyoten*office.hiroshima-u.ac.jp
(Please replace * with @.)